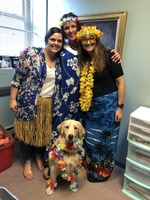 The week of September 17th-21st was Spirit Week at Marshall Public schools in celebration of Homecoming. Each day had a different theme and the students and staff at BMS really got into the spirit. Monday we supported our favorite college teams, Tuesday was pajama day, Wednesday we dressed as Disney characters, Thursday was Hawaiian day, and Friday we rocked our scho...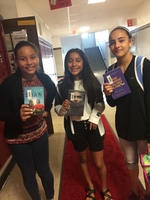 On the first Tuesday of school, we had a Red Carpet Book Release in the BMS Library Media Center. Over 80 students came to school bright and early to get in line to be the first to check out one of this year's highly anticipated Truman and Mark Twain Award Nominee books. The BMS Cheerleaders cheered for reading and over 80 books were checked out in 15 minutes. We lo...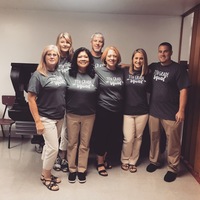 The seventh grade teachers greeted their students in uniform on the first day of school. They were all sporting new shirts with "Teacher Squad" on them. They did this to show the students that the teachers work together as a team and that we are all here to support the needs of our awesome kids. BMS is one big family!...