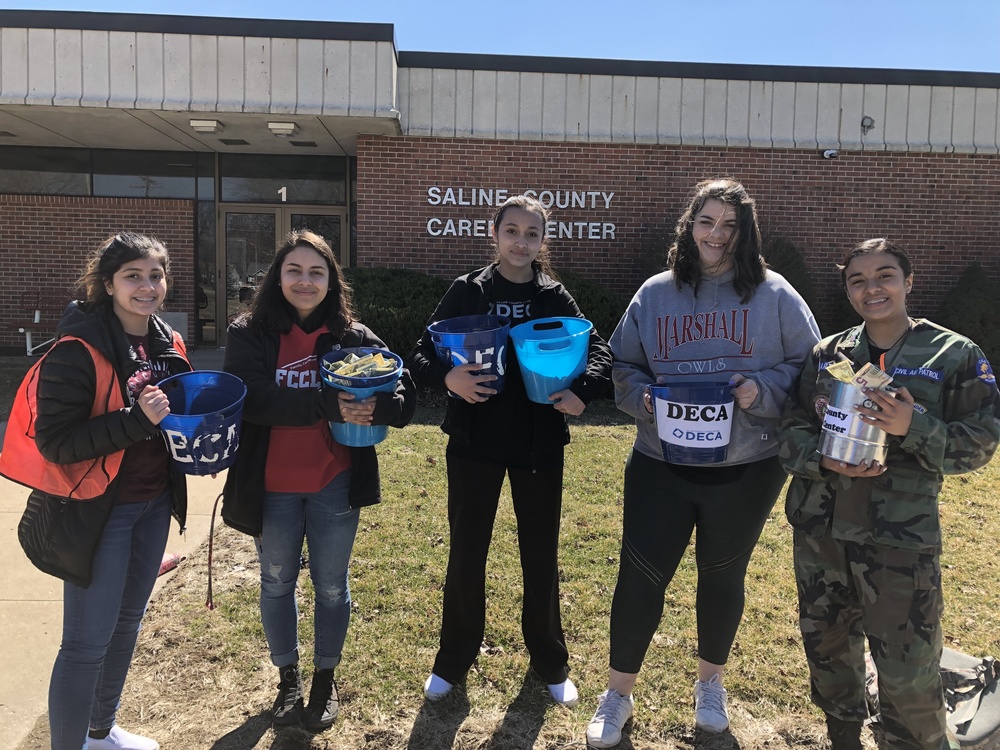 CFM Insurance, Inc. Donates to SCCC DECA
Kerry Henley
Tuesday, April 23, 2019
News Release
CFM Insurance, Inc. donates to the Saline County Career Center DECA chapter:
On April 11, 2019, SCCC DECA received a generous donation from CFM Insurance, Inc in Concordia, MO. The donation of $2000 will help support and sustain the SCCC DECA chapter this year as we work to send two members, Romario Monroy and Trinity Stewart (Creative Marketing Project-Operation Stand Up) to the DECA International Career Development Competition (ICDC) which will be April 26- May 1, 2019, and will be held in Orlando, Florida.
Each year SCCC DECA works with local initiatives and charities to develop marketing, publicity and advertising plans or general community awareness programs. This year Operation Stand Up, which is a creative marketing project focused on raising awareness and creating a program that would prevent those who have disabilities from being bullied. At State competition, this group received 2nd place and will represent the SCCC DECA chapter at ICDC.
Another one of the SCCC DECA projects included a community service project called November Rain, which found various ways to raise awareness and support veterans. In March, DECA members worked an Intersection Collection to raise money to go towards supporting our Veterans. On May 10th proceeds from various fundraising events completed by the chapter will be awarded to our local veterans during the 2nd annual DECA award ceremony, which will be held in the Marshall High School Little Theater at 5 p.m.. Several DECA members will receive their DECA letters, and receive recognition for their work this year along with a special recognition to our SCCC DECA sponsors. DECA members enjoy giving back to the community which has supported us whole heartedly every step of the way.
SCCC DECA provides a sponsorship level which includes advertising opportunities through DECA for each business that donates to the chapter. Dough4DECA is done by chapter members as a source of funding for ICDC. Businesses interested in becoming a sponsor this year can contact Kerry Henley, DECA Advisor, at 660-886-6958.