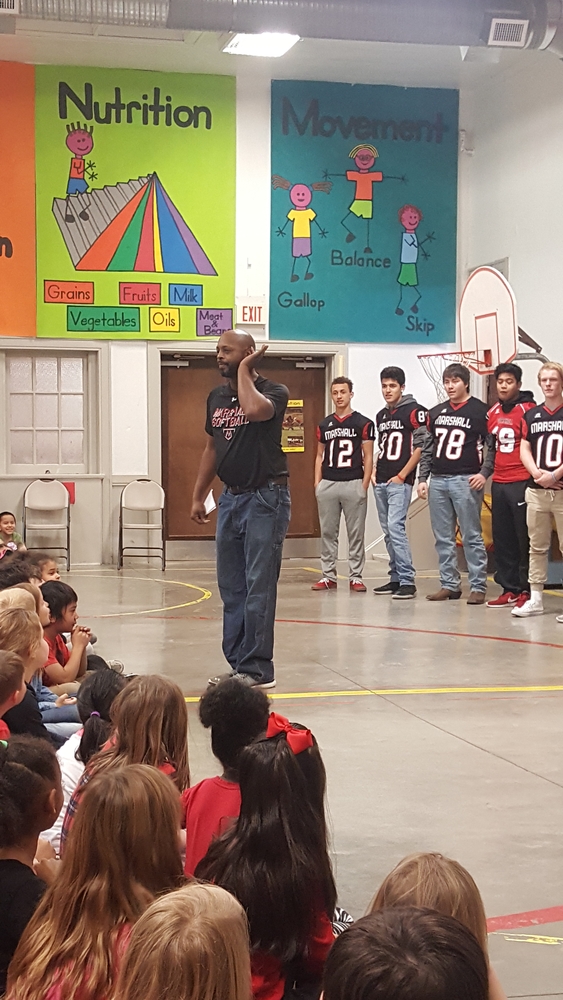 KICK OFF ASSEMBLY!!!!
Julie Miller
Friday, January 27, 2017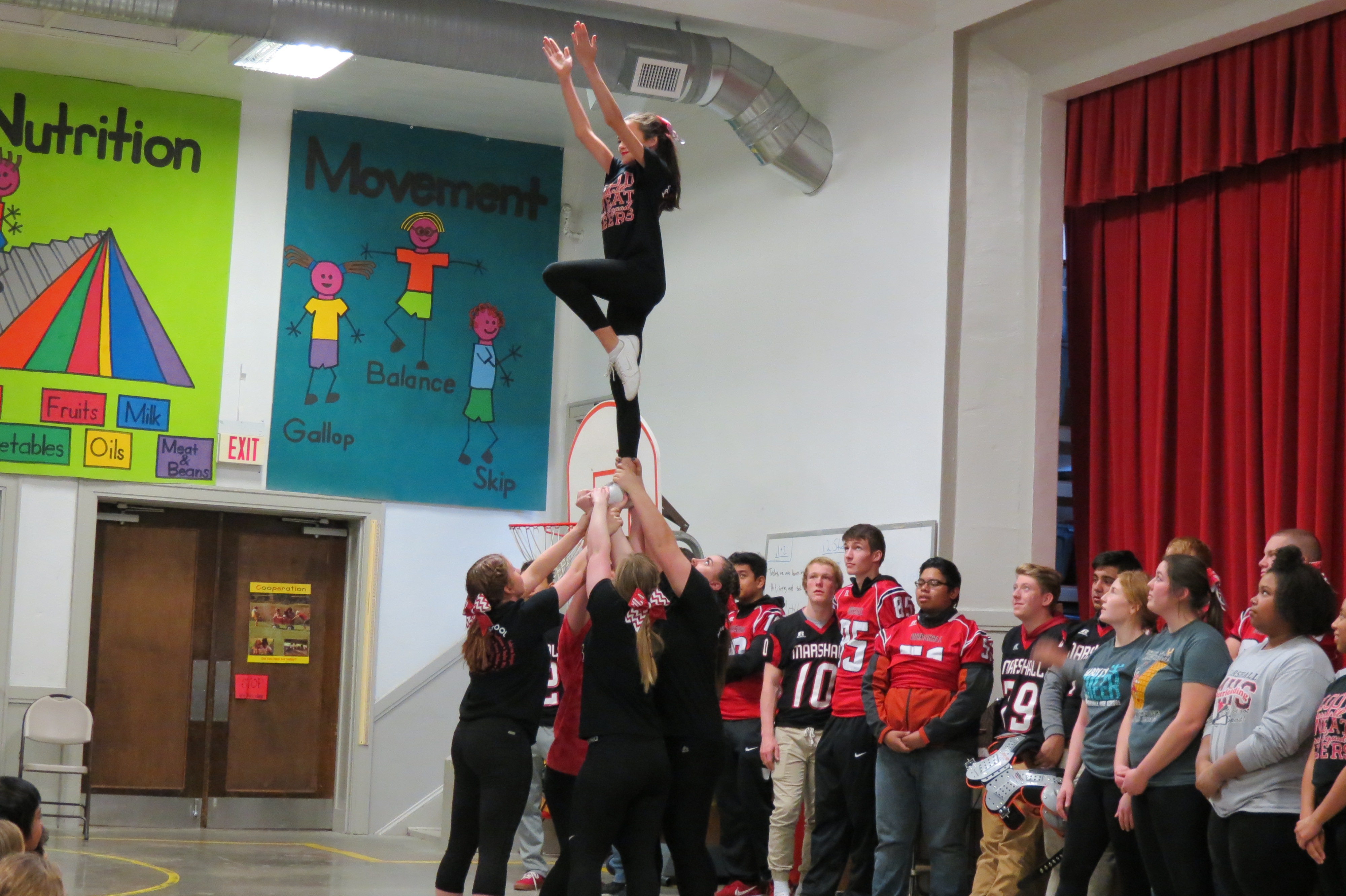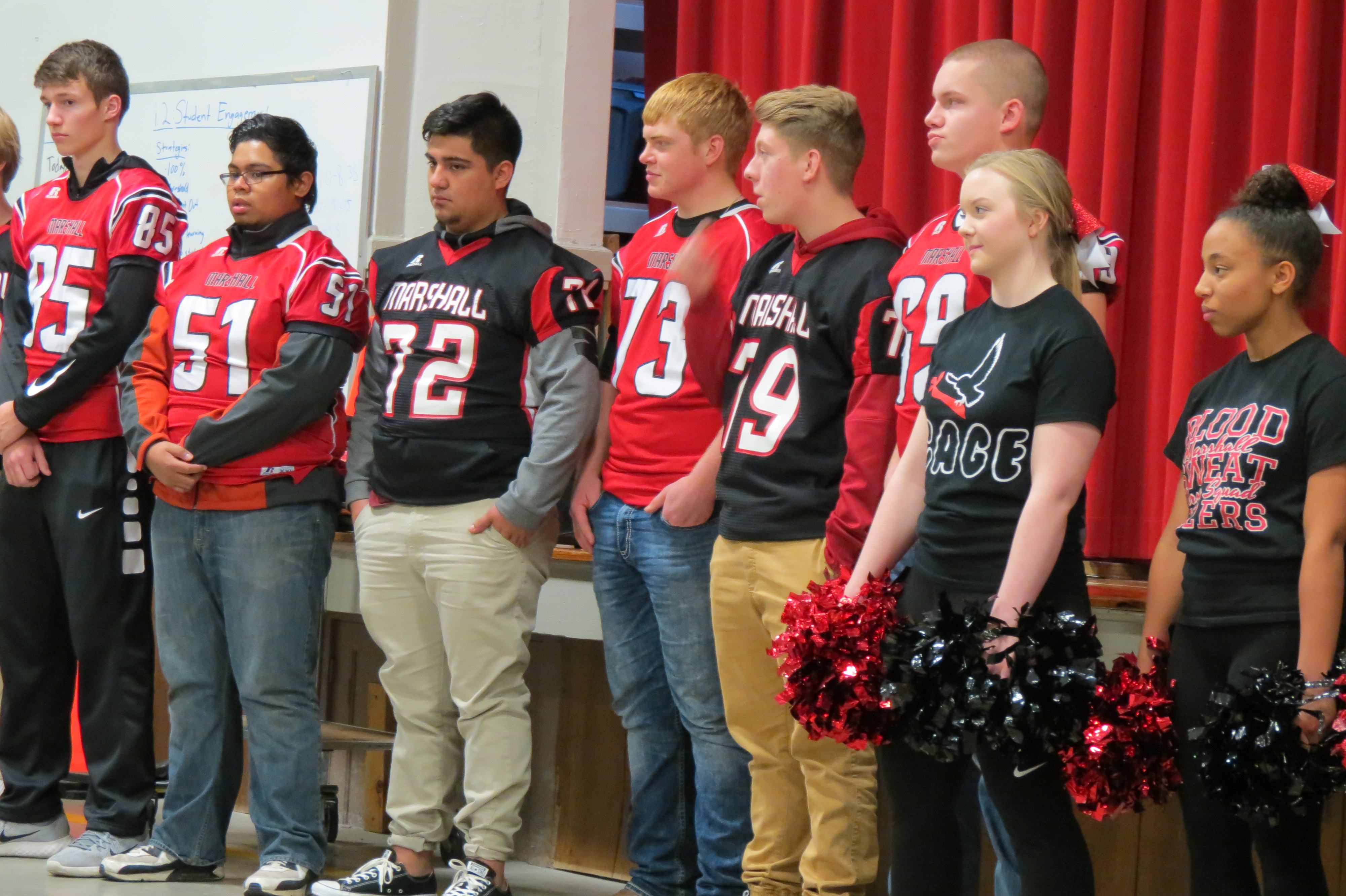 WOW! Today was the Kick Off Assembly for Benton's Annual Reading Super Bowl! Members of the Marshall High School Football Team, Football Cheerleaders, and Coach Michael Varner stopped by to help get the kids pumped up for a great week of READING!!! Coach Varner talked about being a "student athlete", he stressed how being a "student" comes first. He talked about how good grades and being able to read help us to "RISE UP." Benton students got to hear about what teachers inspired the football team and cheerleaders to become readers. Students enjoyed getting to try on some of the football equipment. The cheerleaders preformed stunts and lead us in some reading cheers. Thanks to everyone for getting us pumped up for reading!!!