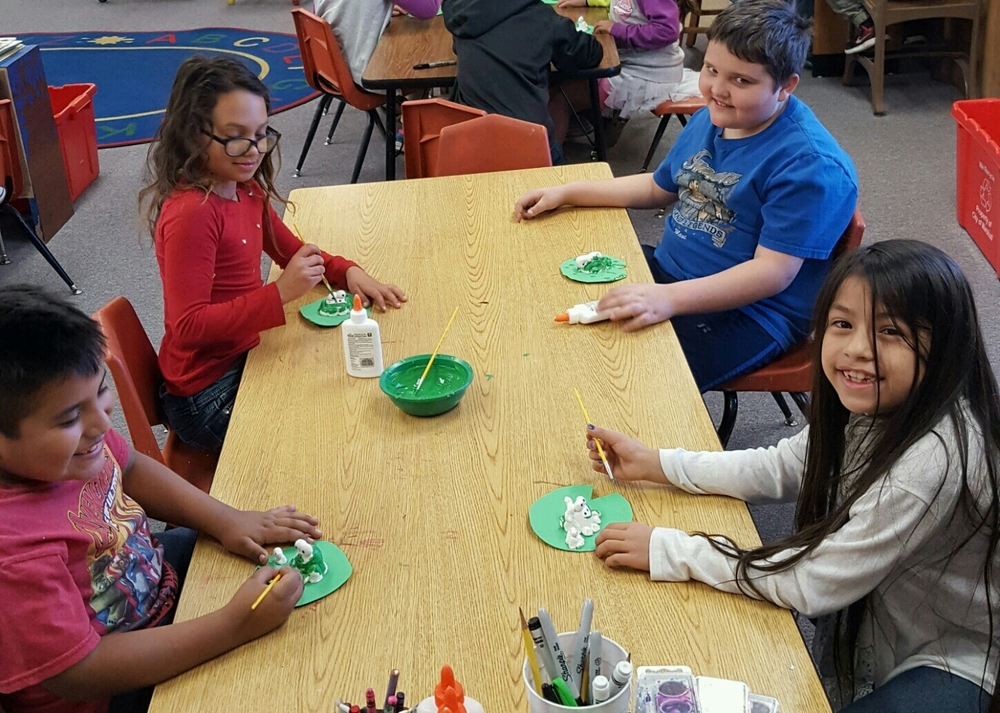 UnFROG-gettable Art Project!
Julie Miller
Wednesday, March 08, 2017
Someone toad me that Benton's Art Teacher is Frog-tastic!!! These second graders from Mrs. Geritz's class are having a great time painting their frog sculptures. Our Frog-tastic art teacher, Mrs. Marshall, had the the students sculpt their frogs from Model Magic. They are TOAD-ally cute!!!