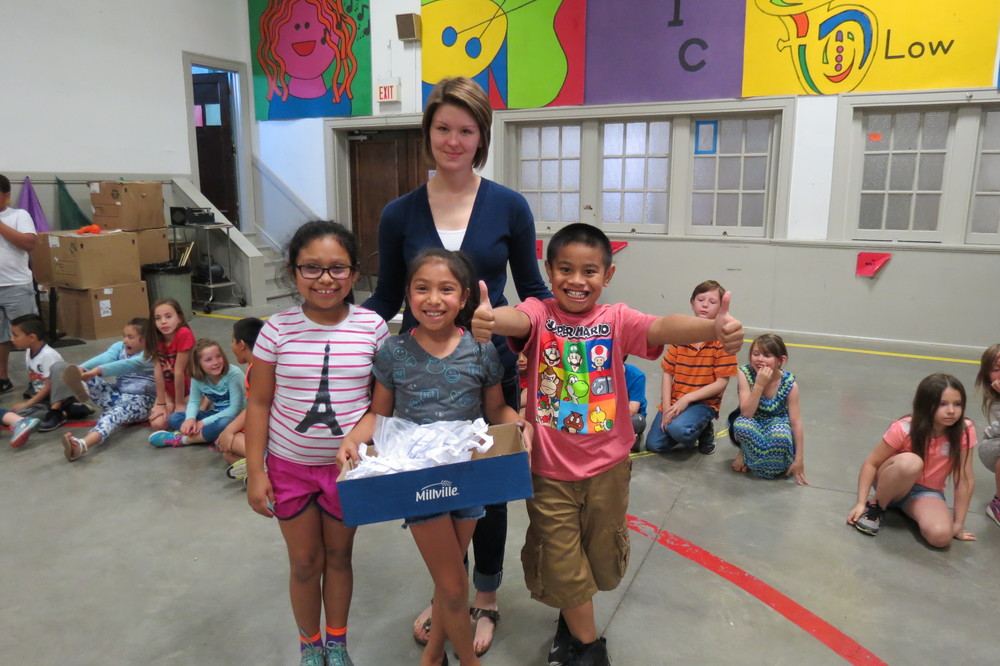 Egg-citing Egg Drop Fun!
Julie Miller
Friday, April 14, 2017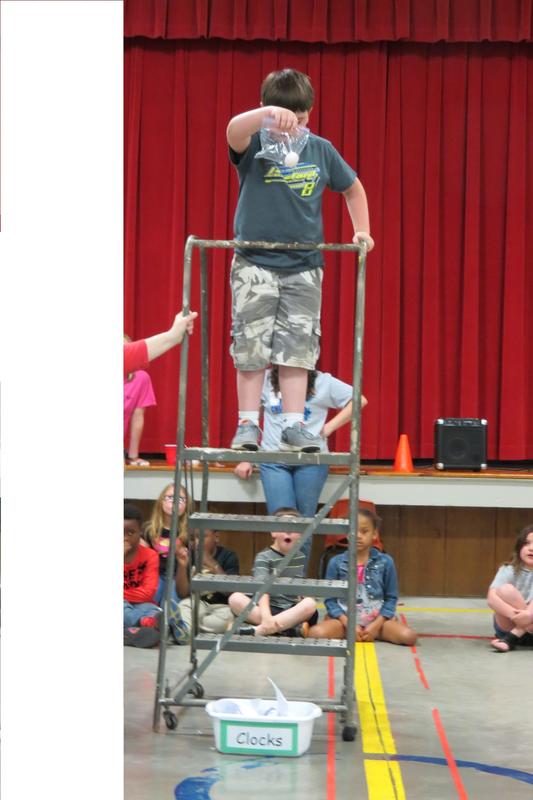 Thursday was the second annual Egg Drop for Benton Second Grade Classes. Each second grader worked with a partner to build some type of nest/ basket to catch their egg. Students were given 20 sheets of paper and 12 inches of tape. They could use their scissors, but nothing else. Students had to collaborate with their team to build something to keep their egg from cracking. Each classroom began by dropping from the knee level. If the egg survived the drop, they then proceeded to waist level, shoulder , and finally head level. Each pair that survived these drops in their classrooms, got to participate against other survivors from all 4 classrooms in the gym. Teams then dropped from a step stool and finally a ladder. Lots of problem solving, collaboration, engineering, and fun. The winners were from Miss Davis' classroom. Everyone had an egg-cellent time!