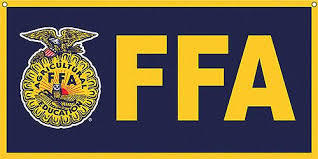 Marshall FFA Chapter competes at National Convention
Callie Dobbins
Tuesday, October 24, 2017
For the sixth year in a row, the Marshall FFA Chapter has been selected as a national finalist in Models of Excellence (MOE). The MOE program recognizes the top 10 chapters in the nation based on their chapter activities. Students will represent the chapter at the 2017 National FFA Convention and present a 15 minute presentation, explaining the chapter's activities for the previous year, to compete for the number one spot.
In addition, this year the Marshall FFA Chapter has also been selected as a national finalist in the Premier Chapter - Student Development category. Students will compete at the National Convention by giving a 10 minute summary presentation on Wednesday, October 25th, with results announced Thursday, October 26th.
In 2015, Marshall FFA was recognized as the National Winner (or #1 FFA Chapter in the Nation).
All staff and students at the Saline County Career Center wish these outstanding FFA members the best of luck at the 2017 FFA National Convention in Indianapolis, Indiana!