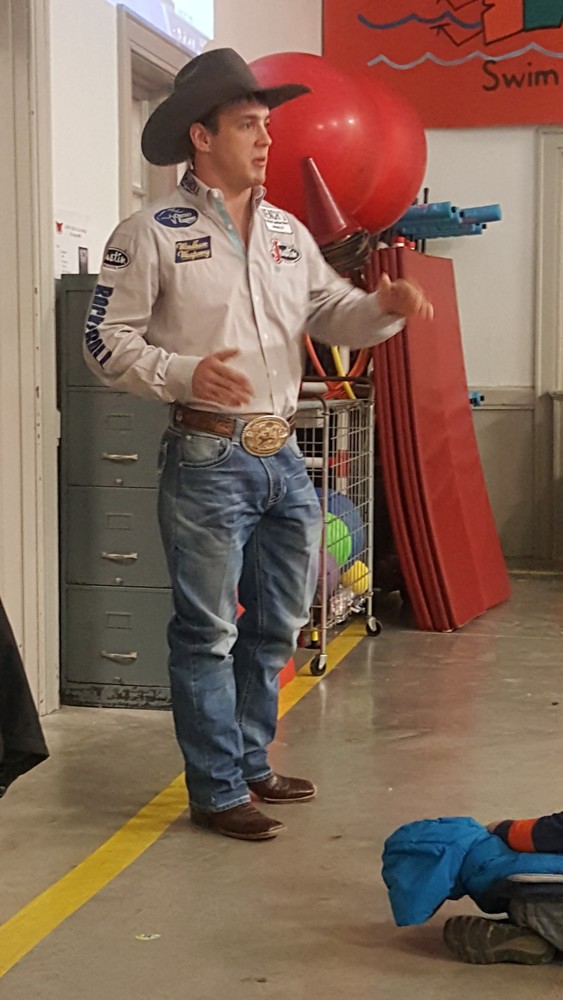 Now That's a Hard Workin' Cowboy!
Julie Miller
Friday, October 27, 2017
Today we ended our Red Ribbon Week fun with special guest speaker, Professional Rodeo Cowboy Association 2016 Bareback Riding World Champion Tim O'Connell. Tim shared his story of how he chooses to take care of his body so he can reach his goals. Tim shared with students how he has to have perseverance, a healthy body, and clear thinking to do his job. He even shared some videos of his awesome performances!!! Thank you Tim!.