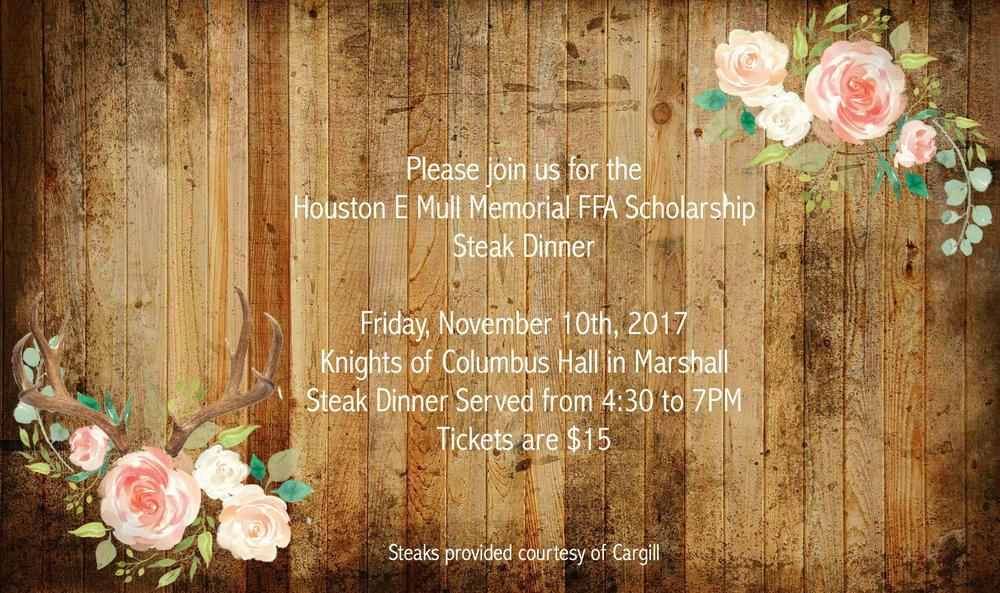 Houston E. Mull Memorial FFA Scholarship Steak Dinner
Mary Keller
Tuesday, October 31, 2017
Please join us for the Houston E. Mull Memorial FFA Scholarship Steak Dinner. Dinner will be served at the Knights of Columbus Hall, 1267 S. English from 4:30 - 7:00pm on Friday, November 10th.
Tickets are available from any FFA Advisor: Tyler Burgin, Matt Hart, Emily Reed Cost $15.00/person
Steaks are provided courtesey of Cargill.