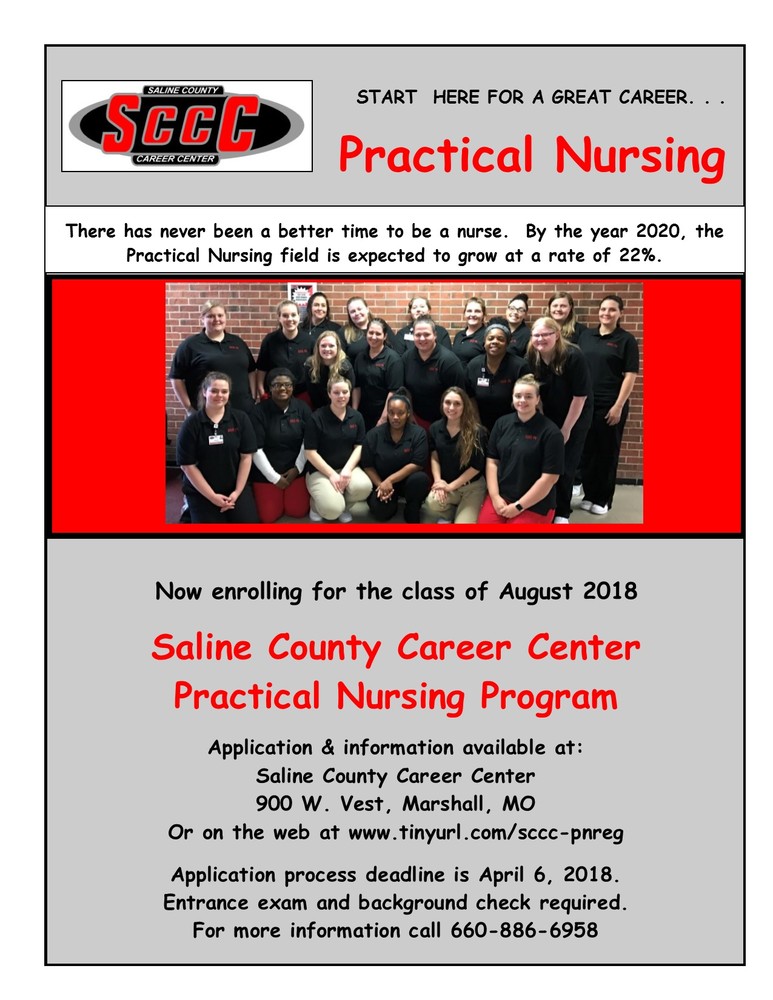 Practical Nursing Packets Are Ready NOW!
Mary Keller
Friday, December 01, 2017
If you want a career change and you are interested in the medical field, now is your chance! The 2018-2019 SCCC Practical Nursing program is accepting applications now through April 6, 2018. Application packets are available by calling SCCC at 660.886.6958 or online at www.tinyurl.com/SCCC-pnreg. There are multiple steps in the application process, so applicants are encouraged to start early to ensure all requirements are met.
Set your career goals and make it happen!