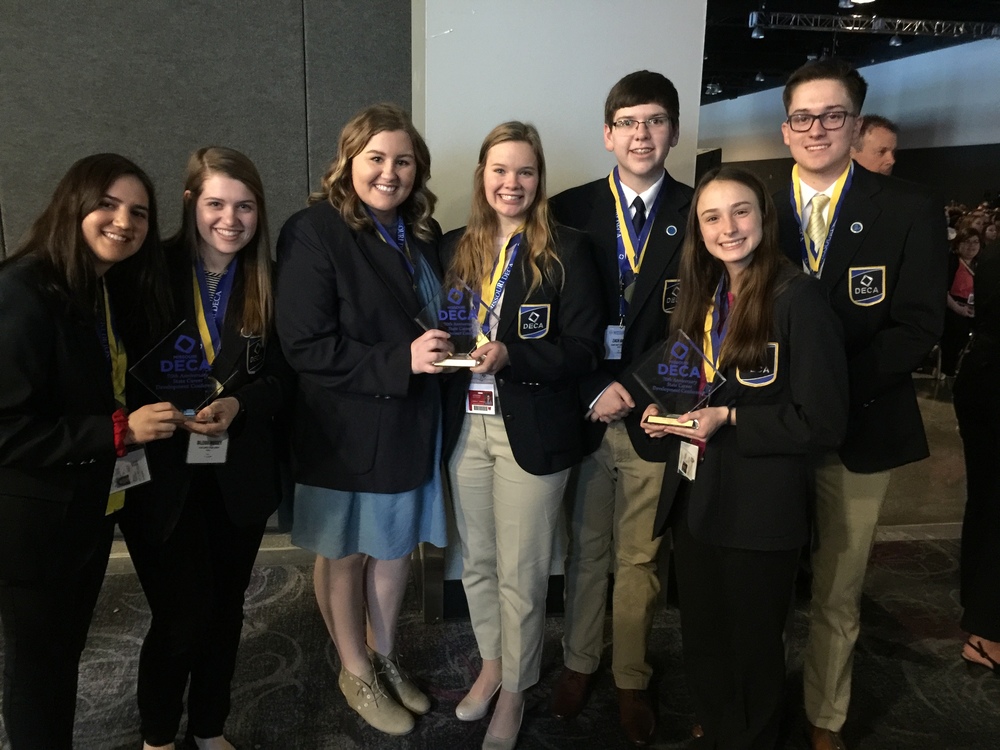 DECA Showcase Dinner
Kerry Henley
Thursday, April 05, 2018
News Release
DECA Showcase dinner:
On April 4, 2018, Nine SCCC DECA students from Marshall High School hosted a fundraising dinner in the MHS commons. The dinner was catered by the SCCC Culinary Arts department. All donations will help those students who qualified to attend international competition in Atlanta, Georgia, which will be April 20-25. Competitors presented their projects during the dinner. Also presented by Susie Thompson during this time was a check for $2000 from Wood & Huston toward the SCCC DECA chapter.
Businesses interested in becoming a sponsor this year can contact Kerry Henley, DECA Advisor, at 660-886-6958. Pictured below are the four groups attending ICDC this year.