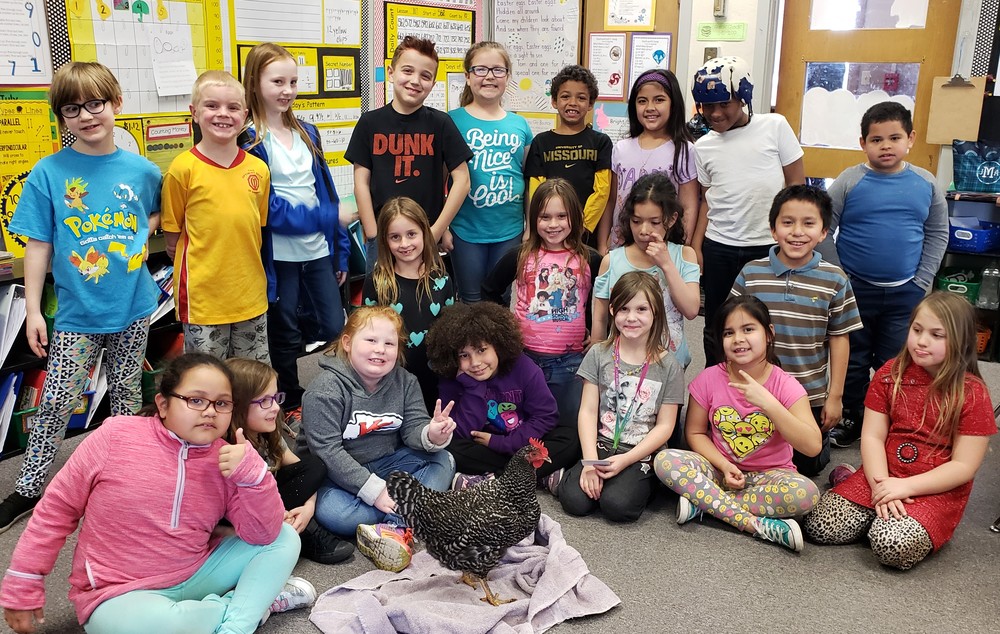 Why Did the Chicken Come to School?
Julie Miller
Thursday, April 05, 2018
Why did the chicken come to school? Answer: To visit Mrs. Miller's Class!
Second Grade students in Mrs. Miller's room had special visitors this afternoon, Mrs. Baker and her Barred Plymouth Rock hen. Students have recently been learning all about chickens. They are gearing up for the arrival of their incubator and eggs next week. This visit gave students the opportunity to see, hear, touch, and smell (due to an unfortunate accident) a real chicken. Mrs. Baker is even letting the class name her hen, so tomorrow they will brainstorm names and vote on the best name for this fine show hen. A big thanks to our outstanding instructional coach Mrs. Paulette Baker for sharing her chicken expertise!!