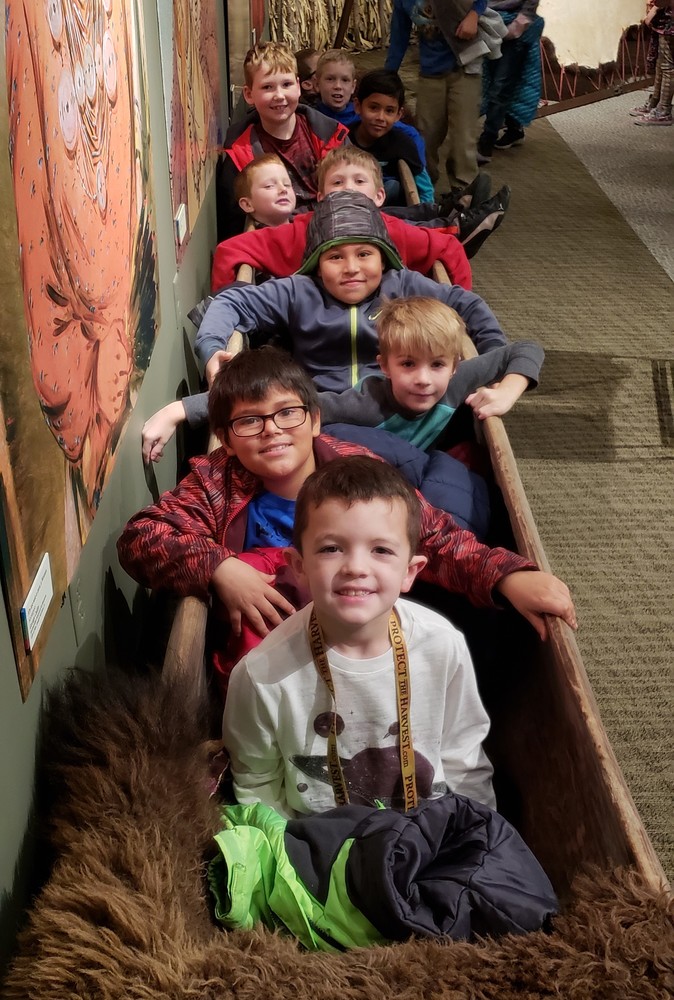 Pieces, Parts, and Poop Field Trip!
Julie Miller
Tuesday, November 27, 2018
Benton Second Graders enjoyed traveling to Van Meter to learn about Missouri Indians on Friday! Students were amazed to learn the jobs of Indian children. They also learned how the Native Americans used every bit of the buffalo from their horns to their poop! Students had a great time!