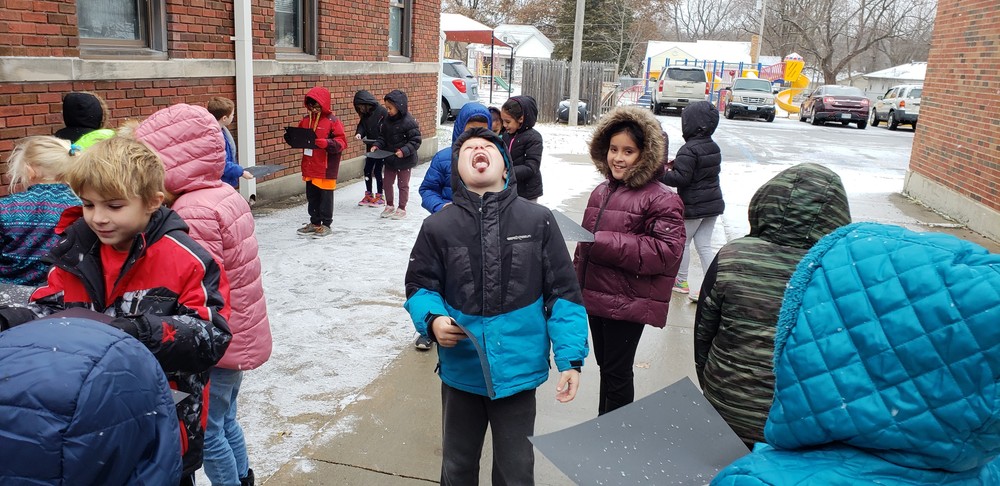 There's No Business Like SNOW Business!
Julie Miller
Wednesday, December 05, 2018
Mrs. Miller's Second Graders took advantage of the fluffy snowfall yesterday! They bundled up and headed out with black paper to see the intricate designs of the flakes. The kids were amazed to see such unique designs! FUN FUN FUN!