Southeast Parent STEAM Night has been rescheduled for March 31st @5:30.

Leaders of the Week! New month, new habit- "Put first things first, work then play"

No After School Program on Monday Dec 6th at SPS, BE, or EW.

Stop by the HOOT house between 5 and 6 on Thursday for a meal and to learn about the services provided by the social work team!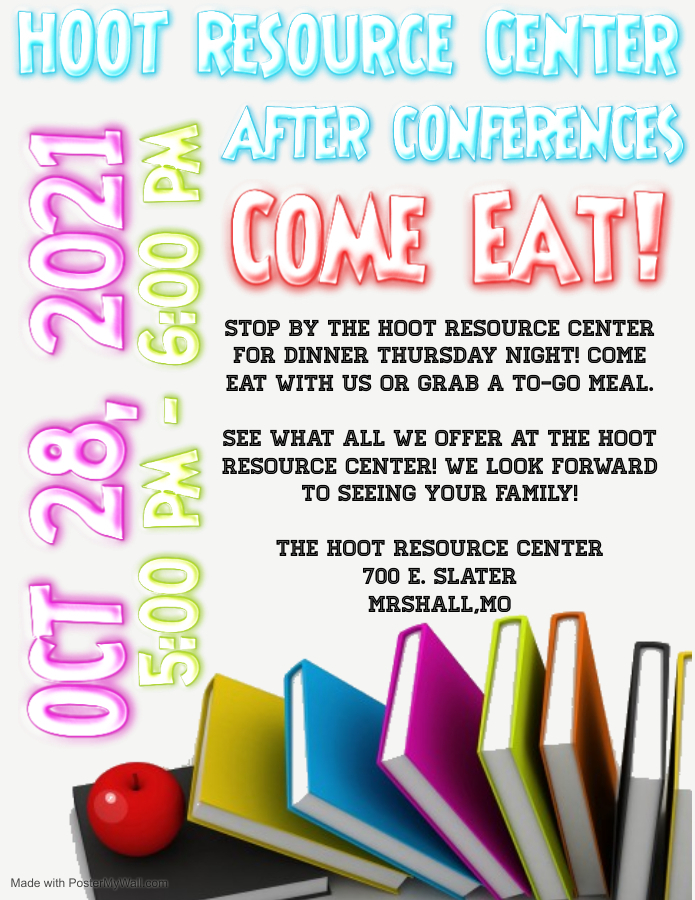 Hello Marshall Owls Family and Happy October Weekend! The mask mandate will remain in place for the next 30 days. Details are coming in the Fireside Chat coming soon.

October 8th is picture day. Southeast order code is 61579B

MPS Mask Mandate Starting Sept. 7th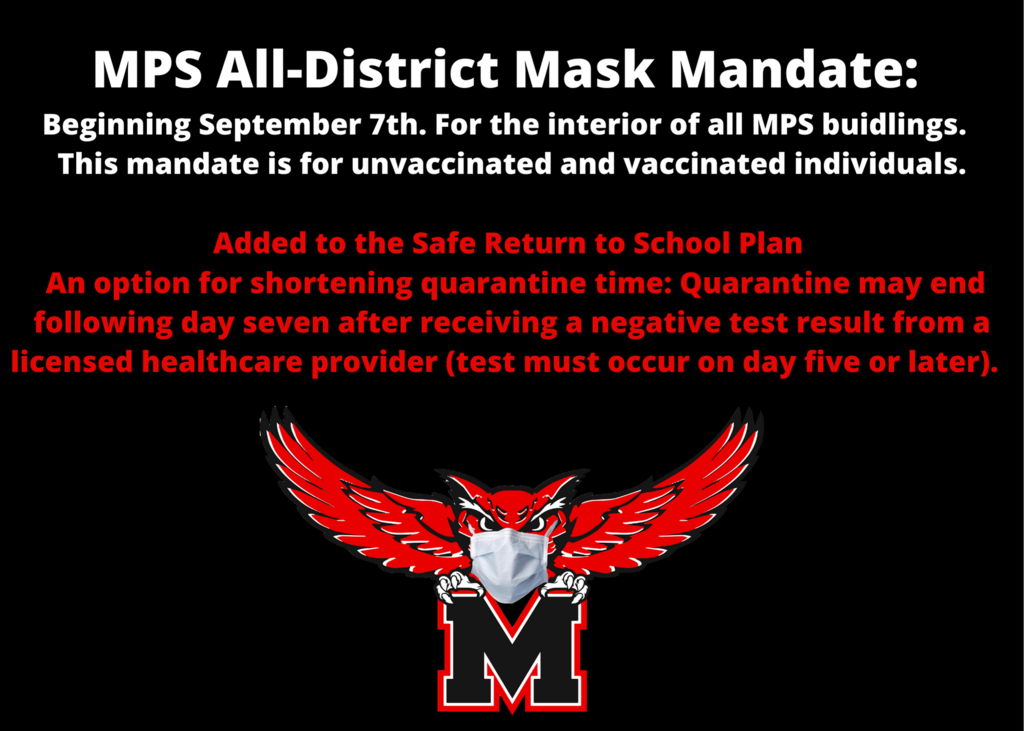 We are so excited to see students and families for Open House. Remember the first day of school is a full day!

Elementary Class list will be posted on the doors of each elementary school today (8/12/21) at 3:30pm. Have a great weekend!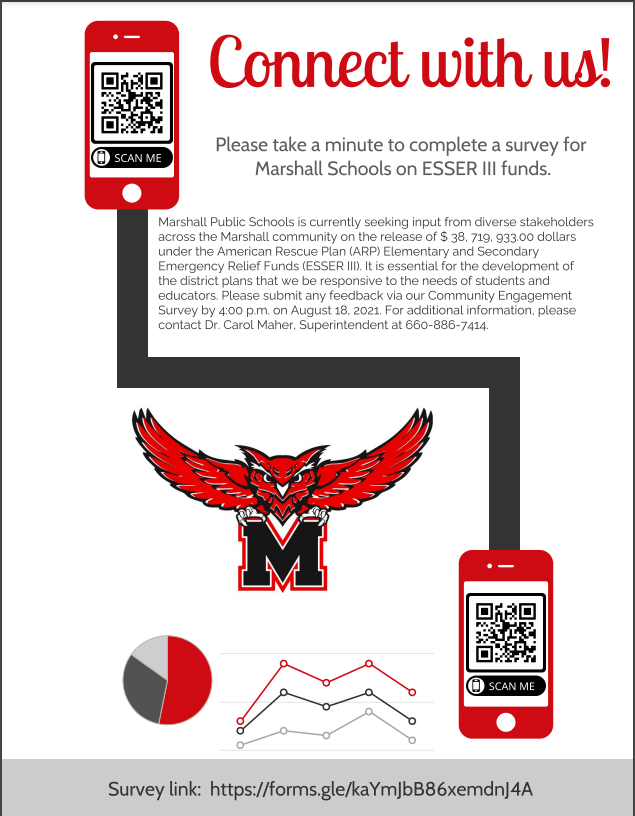 MPS will still be serving free meals to all children who reside in the Marshall Public School District thru age 18 (attending and NOT attending school). See flyer for more details!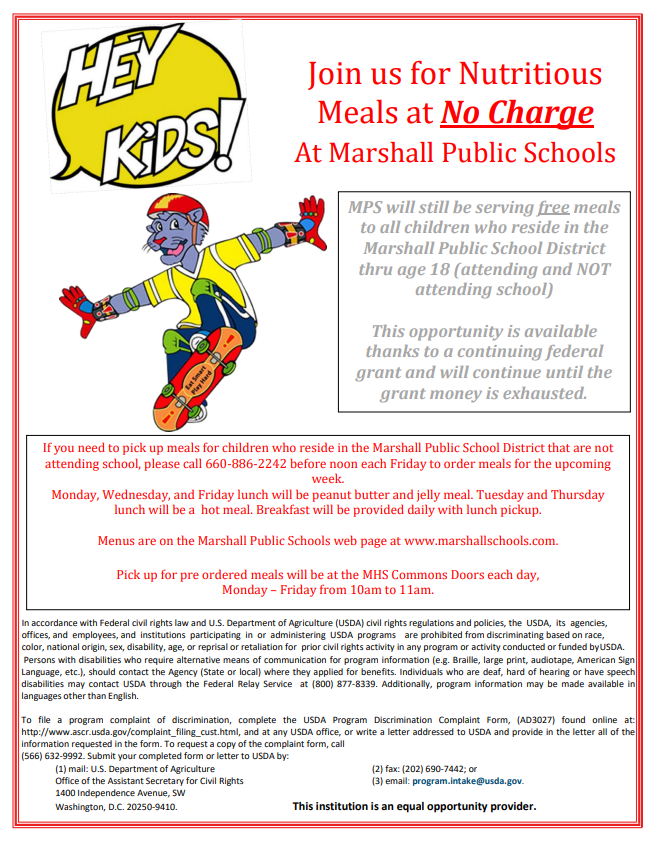 Reminder! On site help with registration will happen tomorrow 8/10/21 10:00-6:00 at each building. Eastwood registration will happen at Benton.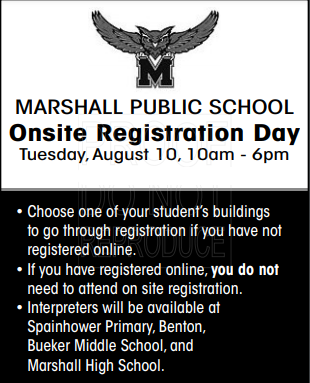 2021-2022 Onsite Registration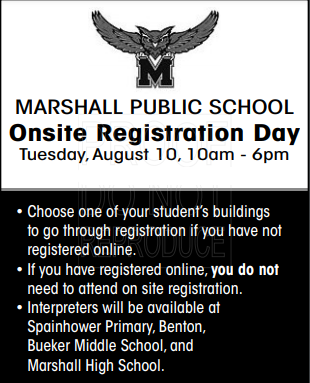 MPS Onsite Registration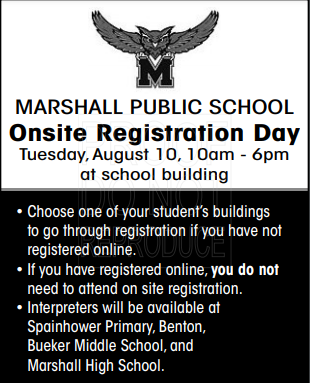 Kindergarten screening appointments are still available.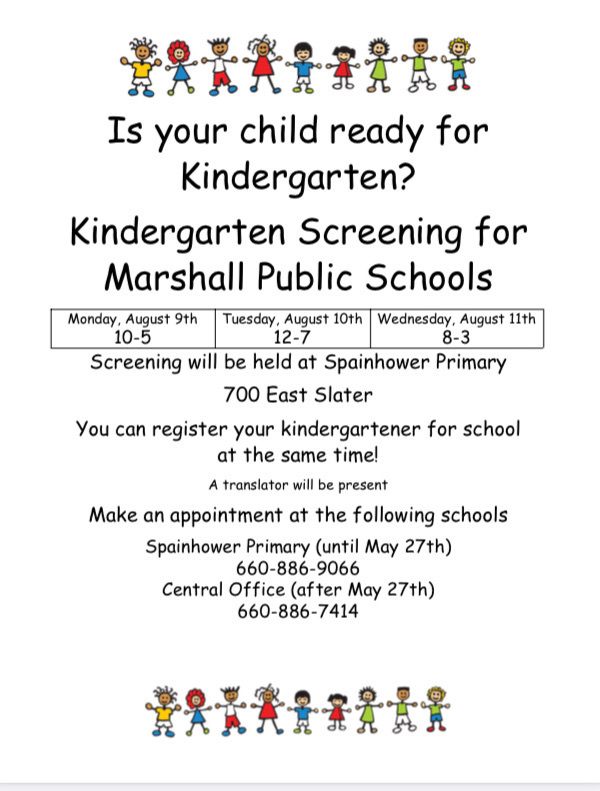 Online Registration is now open for the 21-22 school year. Go to your parent portal to access.

MARSHALL PUBLIC SCHOOLS June 10, 2021 Please remember that due to repair and construction, MPS athletic facilities are closed to the public until further notice. The large and heavy equipment, along with a frequently changing landscape, can be dangerous. This is especially worrisome when it impacts the play of young children. We hope you will visit the many other facilities in Marshall for your exercise and enjoyment. We will make an announcement when MPS facilities are again available. Thank you for understanding.

2021-2022 Elementary Class List