EDIT MAIN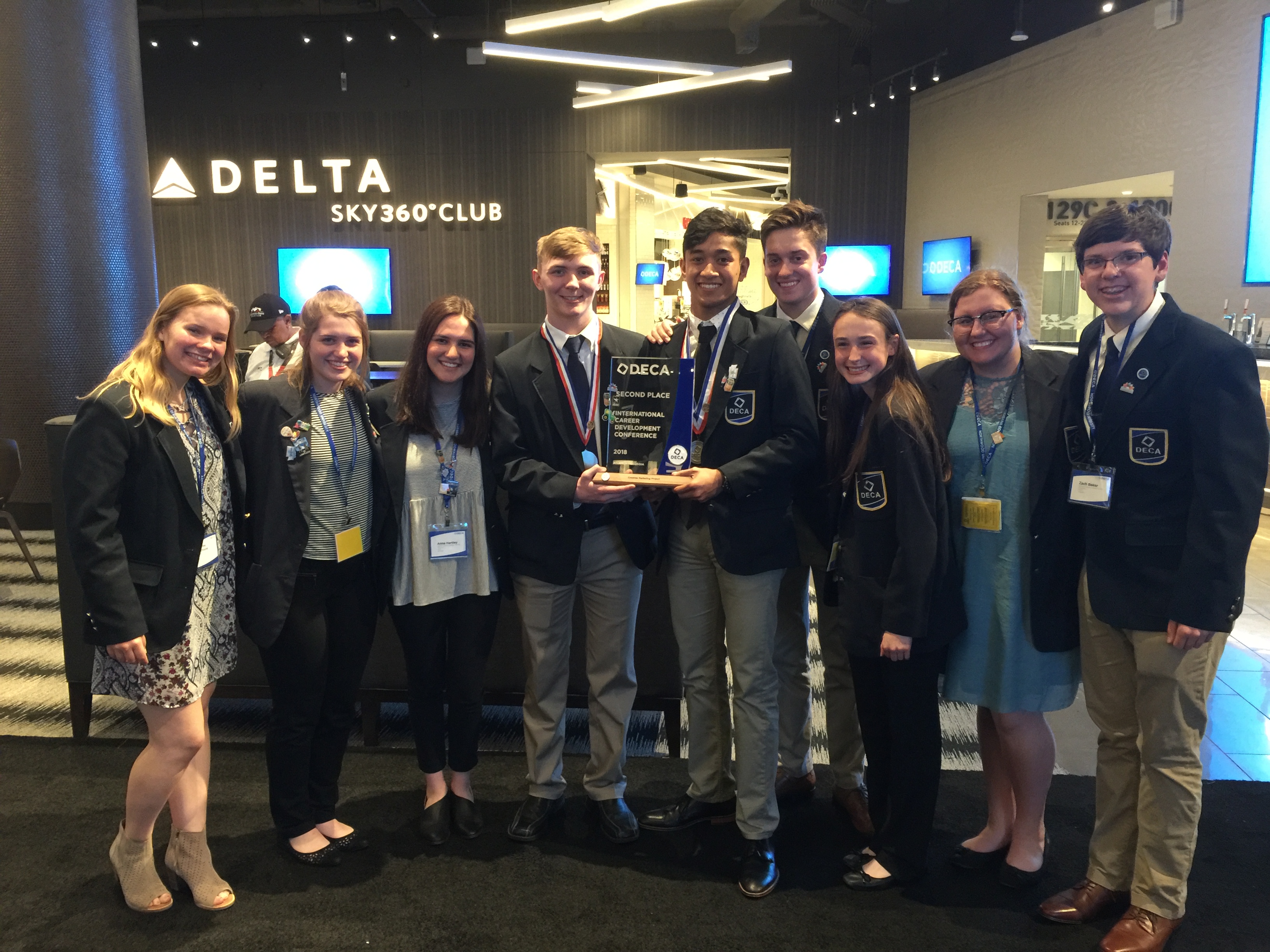 Nine members of the Saline County Career Center DECA chapter recently returned from the annual International Career Development Conference held April 20-24 in Atlanta, Georgia.
Students who represented Missouri at this competition were Zachary Baker, Katherine Miles, Logan Evans, Anna Hartley, Rileigh Massey, Elijah Jackson, T-Love William, Katherine Greathouse, and Rhiannon Bowlen.
Elijah Jackson and T-Love William brought home a 2nd place trophy in the Creative Marketing Category and will be honored at the Excellence in Marketing ceremony on May 17th at the Jefferson City State Capitol building.
Baker, Miles, Evans, Hartley, Massey, Jackson, William, Greathouse, and Bowlen all received awards of excellence by placing in the top 30 percent within their categories of Community Service, Creative Marketing, and Public Relations.
All three events require a 30-page written report, 10 minute presentation and display board to highlight the activities accomplished during the project.
Students were accompanied on their trip by Kerry Henley, marketing teacher. In addition to their competitive events, students visited Six Flags, the Georgia Aquarium, the Coca-Cola Museum and attended a concert featuring Andy Grammer.
DECA ICDC is attended by more than 21,000 high school students, advisors and business representatives from all over the world. DECA prepares emerging leaders and entrepreneurs for careers in marketing, management, finance and hospitality.
"This year was highly competitive. It was amazing to see the level of competition. Our students achieved a lot this year. The amount of community support has been impressive and our chapter is appreciative of all of the support," said Henley.
"I've enjoyed watching them achieve their goals this year. My part as their advisor is to guide them, teach them, and support them in their efforts. We competed as a team, finaled as a team, and placed 2nd in Creative Marketing as a team. They all worked hard and are wonderful assets to our community."