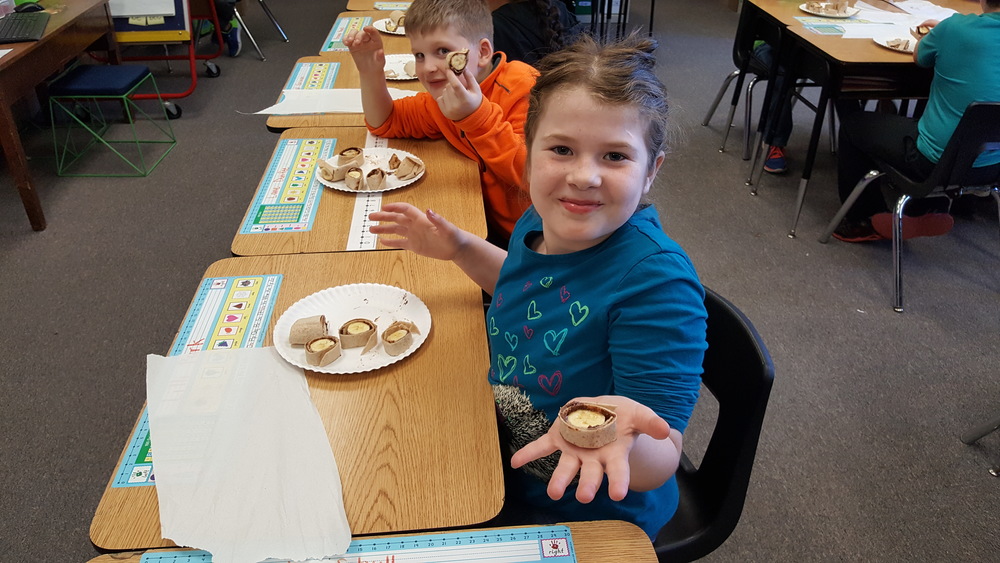 Hands on How to Writing!
Julie Miller
Friday, March 03, 2017
Miss Davis' classed learned that "how to" writing is not only fun, but it can also be delicious! Students have been focusing on "being the teacher," when writing "how to" pieces this week. Today they wrote about "How to Make Banana Rolls." Students then followed the directions on their stories to actually make banana rolls. Yummo!