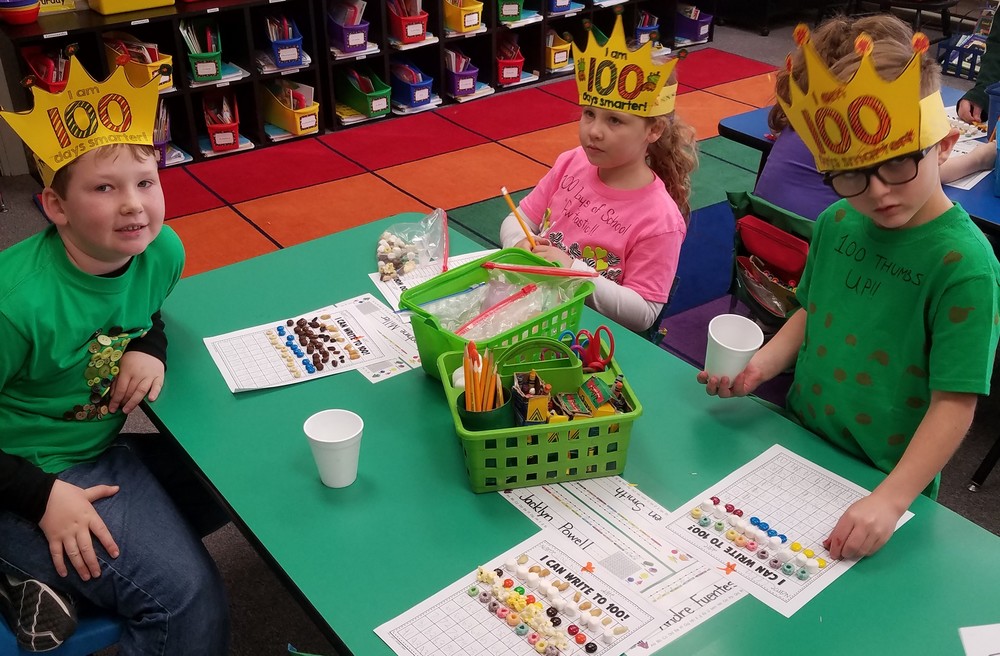 Benton Kids are 100 Days Smarter!!!
Julie Miller
Friday, January 26, 2018
We've been counting up to this very special day, the 100th day of School!!! There was lots of hands-on learning and just plain fun, all revolving around the number 100. It was a great day, and fun and learning was had by all. Congrats kids, you are 100 days smarter!!!