The Marshall Public School district will be holding the next two of a series of Long-Range Facility planning community forums on Monday December 12th at 6:00 pm located at Eastwood Elementary School then Wednesday December 14th at 6:00 pm at the Great Circle building cafeteria on Hwy WW. The topics for community feedback will be: 1. Hearing on closing and consolidating Southeast Elementary school, 5th grade trailers at Bueker, Hoot House, and Tudor House. 2. The purchase of the Great Circle building. 3. Opportunity to give Incite Design suggestions for the Districts Long-Range facility planning.

4th Graders will be preforming at the Veteran's Day Program at 11:00 on the Marshall Square. Feel free to join us!

November 2022 Newsletter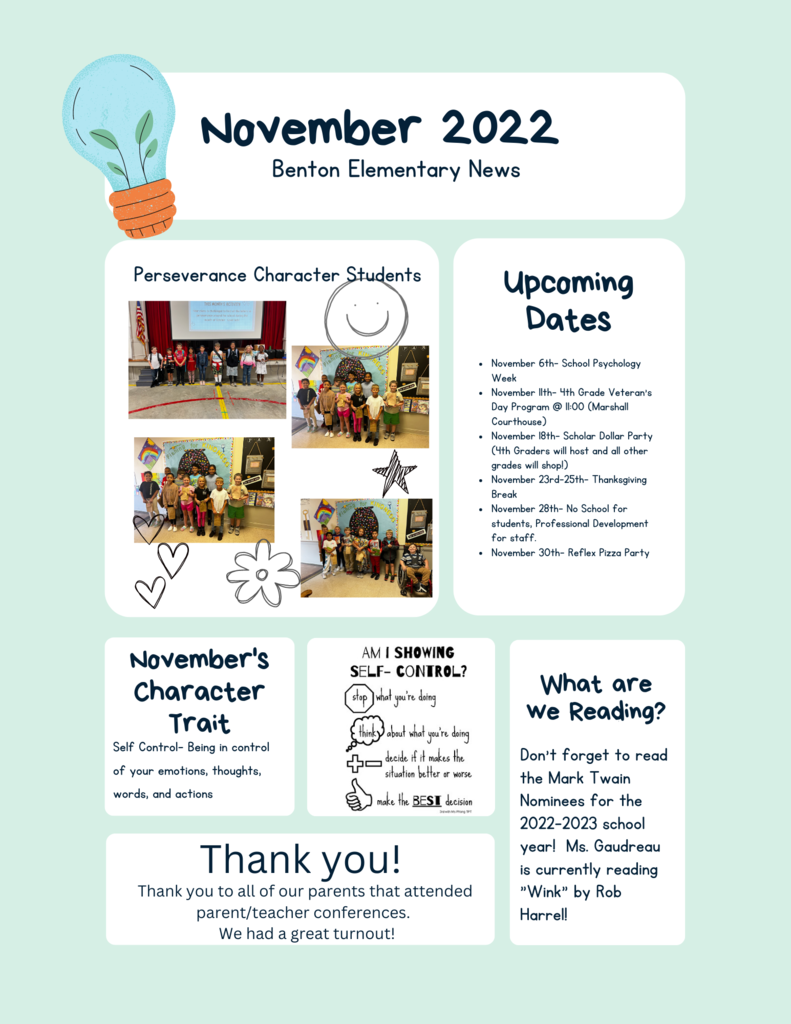 Coats for Kids! First come, first served! Hope to see you there!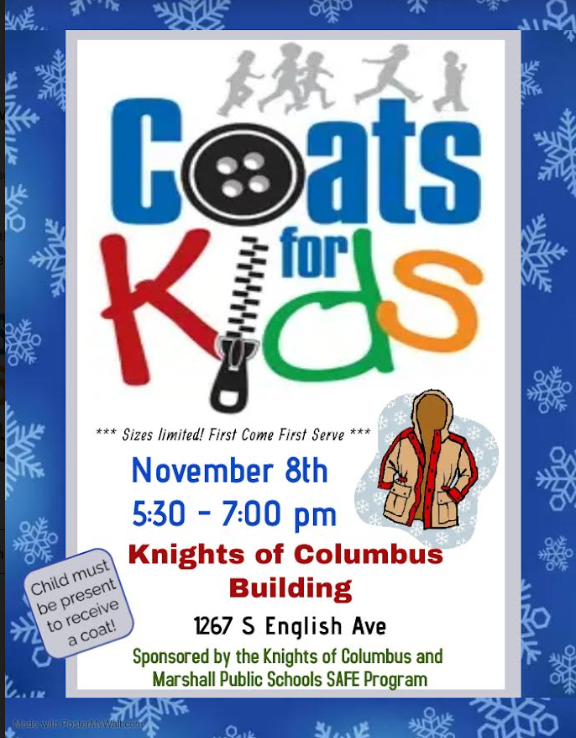 MHS Football players greeted Benton students this morning. Our students were eager to get to the door to get their hug and high fives! Leadership is not about titles, positions, or work hours. It's about relationships. – Jim Kouzes Good luck tonight, Owls! We are proud of you!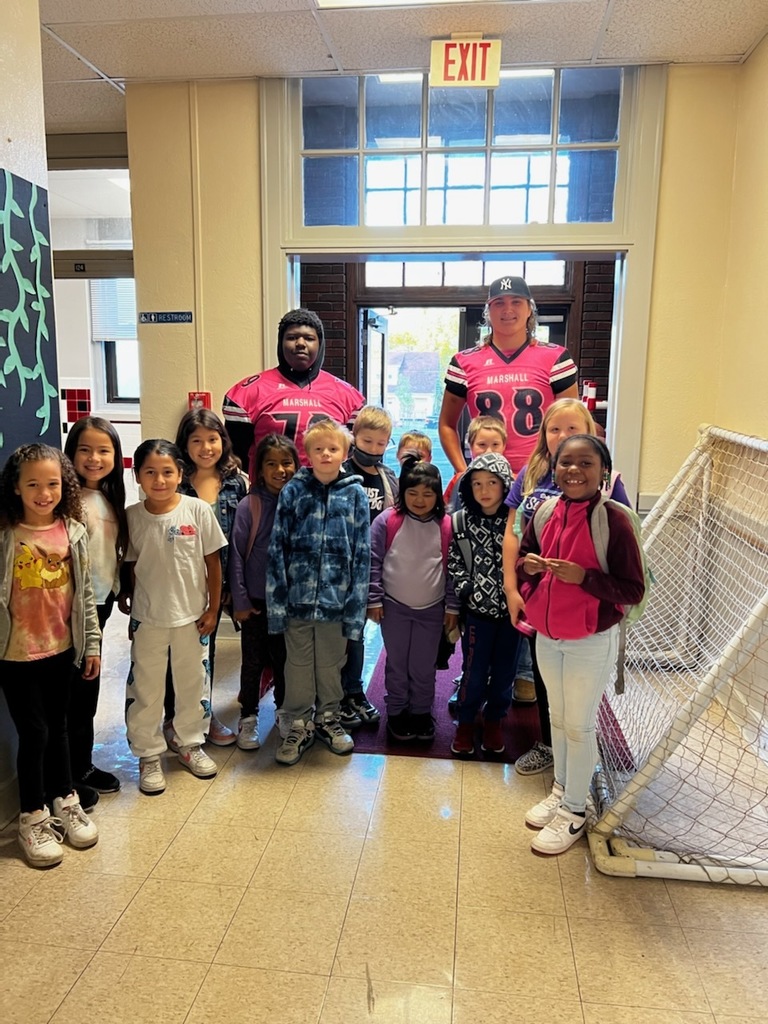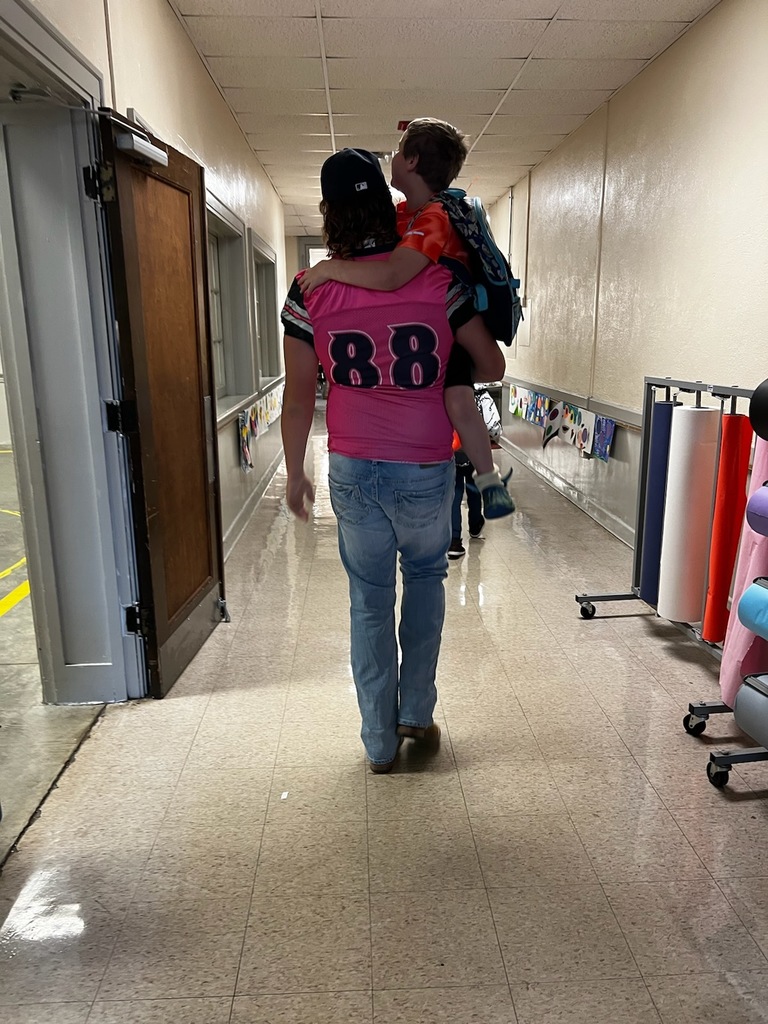 These fabulous students were awarded our character Ed certificates today! Congrats on never giving up and always showing perseverance!!

Thank you to our awesome MHS football team for welcoming our Benton kiddos to school this morning! Good luck tonight and get that win!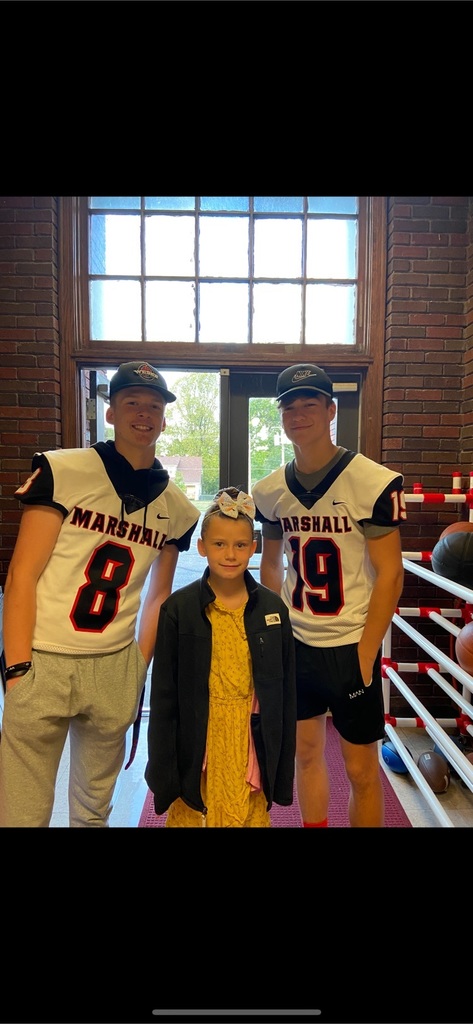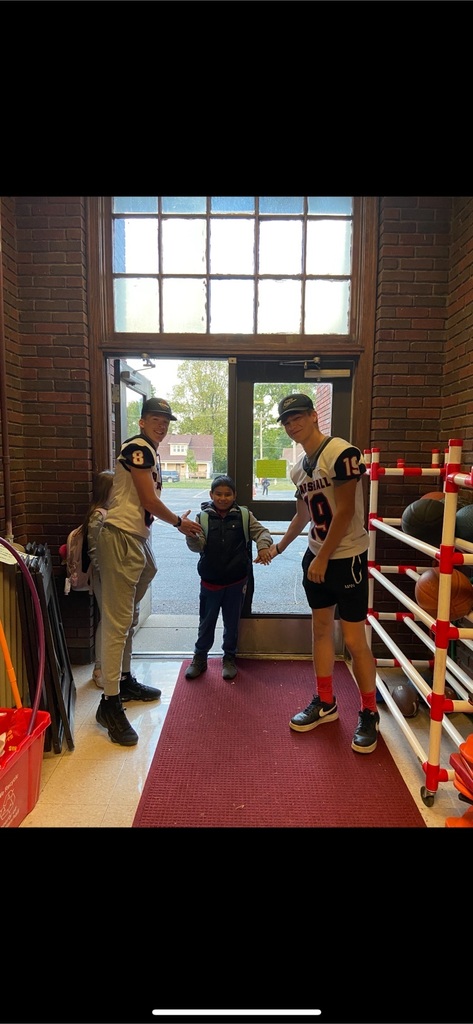 Don't forget, tomorrow is bring a stuffed animal to school day...if you choose to participate in Way to go Wednesday. The cost is $20 scholar dollars!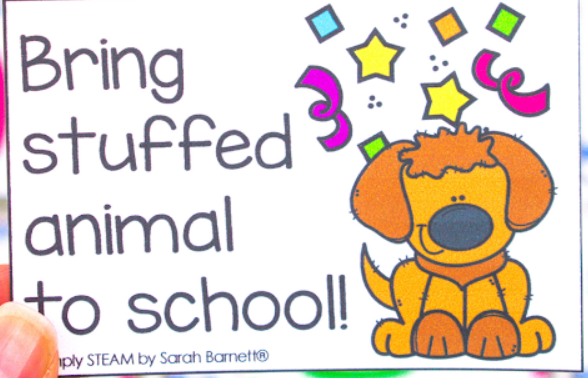 Benton's October Newsletter 2022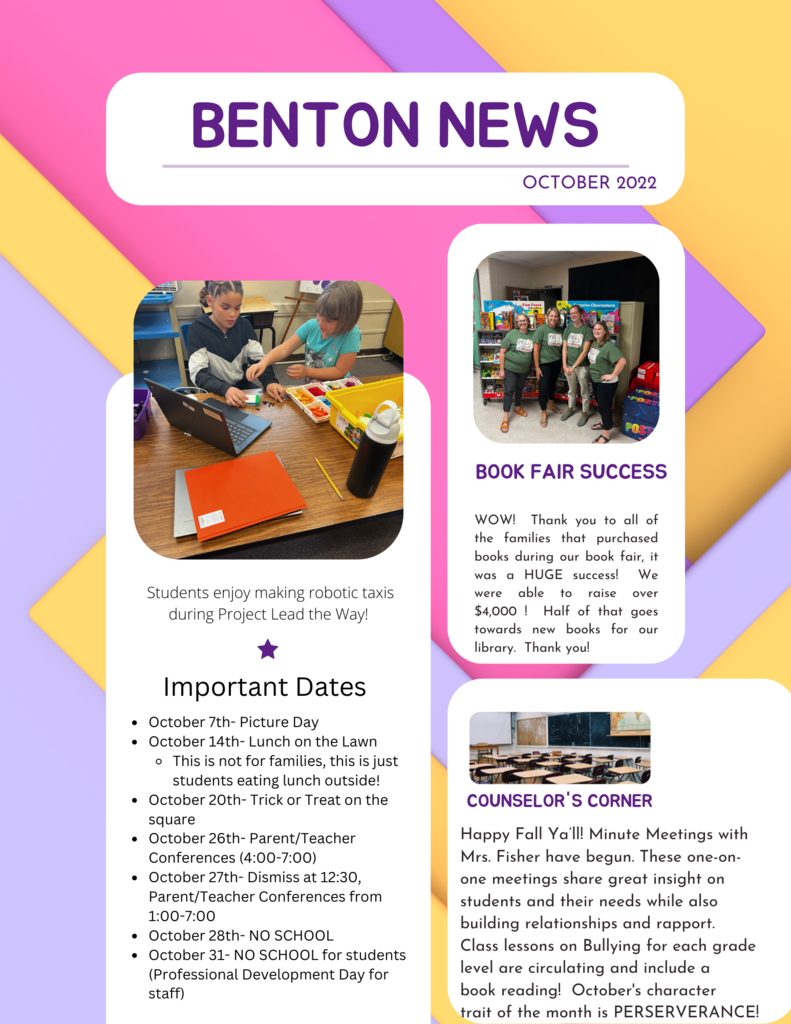 Due the rain we are pushing the Parade back to 3:30. Line up will now begin at 2:45.

Don't forget, tomorrow night come by Benton from 5:30-7:00. We are having hotdogs and chips plus you can make a pennant for the Homecoming game on Friday!! Hope to see you all there!!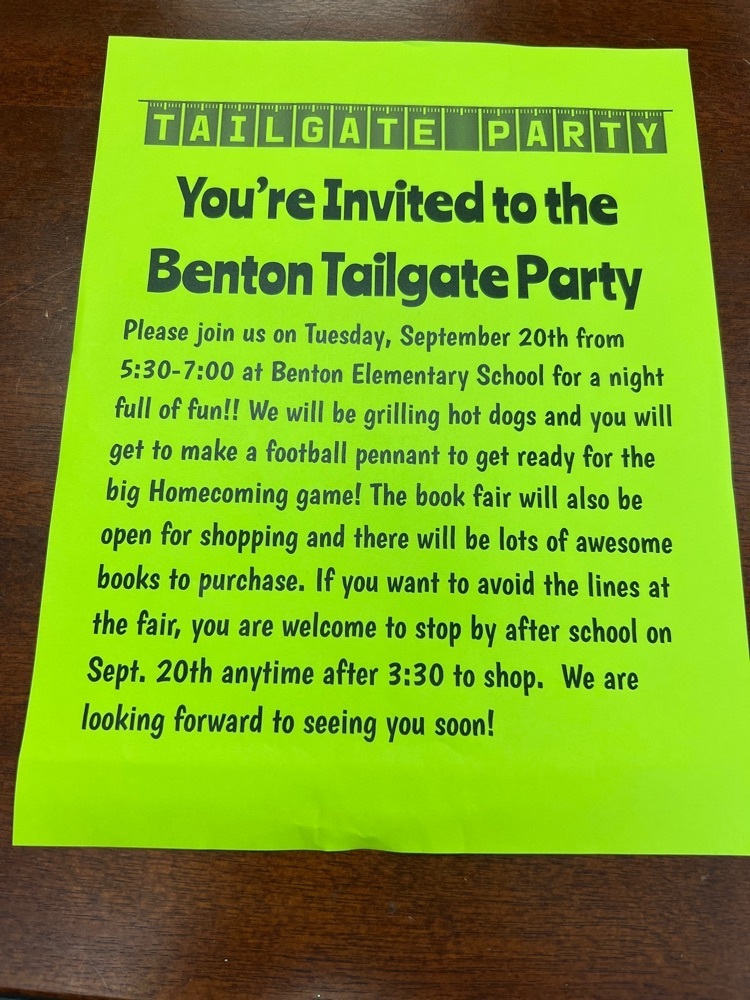 Don't forget our book fair is happening tomorrow 3:30-7:00!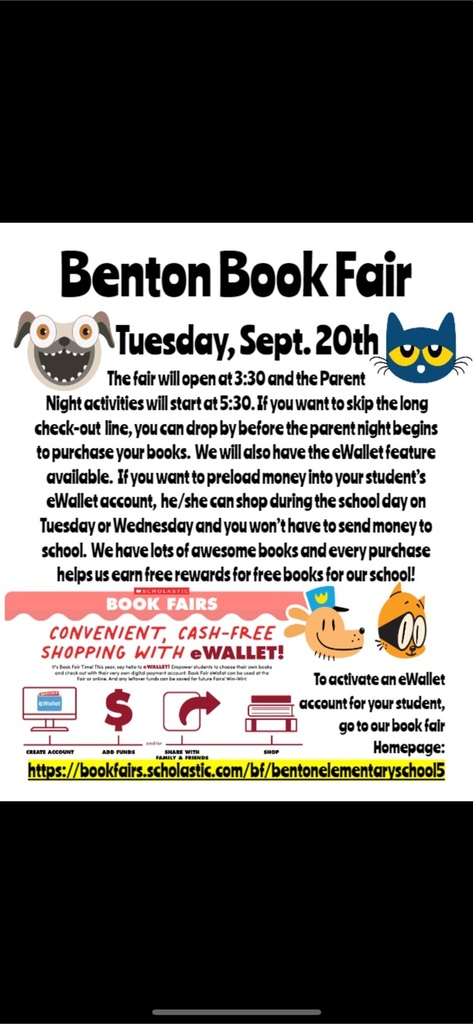 Hello Parents, I want to personally thank all the families who have already participated in our SchoolStore fundraiser! We are on our way to reaching our goal, but we need everyone's help to make sure our teachers get the essential tools they need to help our students succeed. If your family has not participated, there's still time! This safe and easy fundraiser is 100% online so there is no face-to-face selling, collecting money, or delivering products. Your child will receive a prize just for participating, and more prizes will be awarded when goals are reached. Please help now. It really will make a difference. Go to
https://www.schoolstore.net/sid.t?0000164013
to show our valued teachers your support. Thanks Gynnah Gaudreau Benton Elementary School P.S. Family participation is the key to our success, and we are counting on you!

Homecoming 2022! All students can participate, don't forget we are dismissing at 12:30 on 09-23.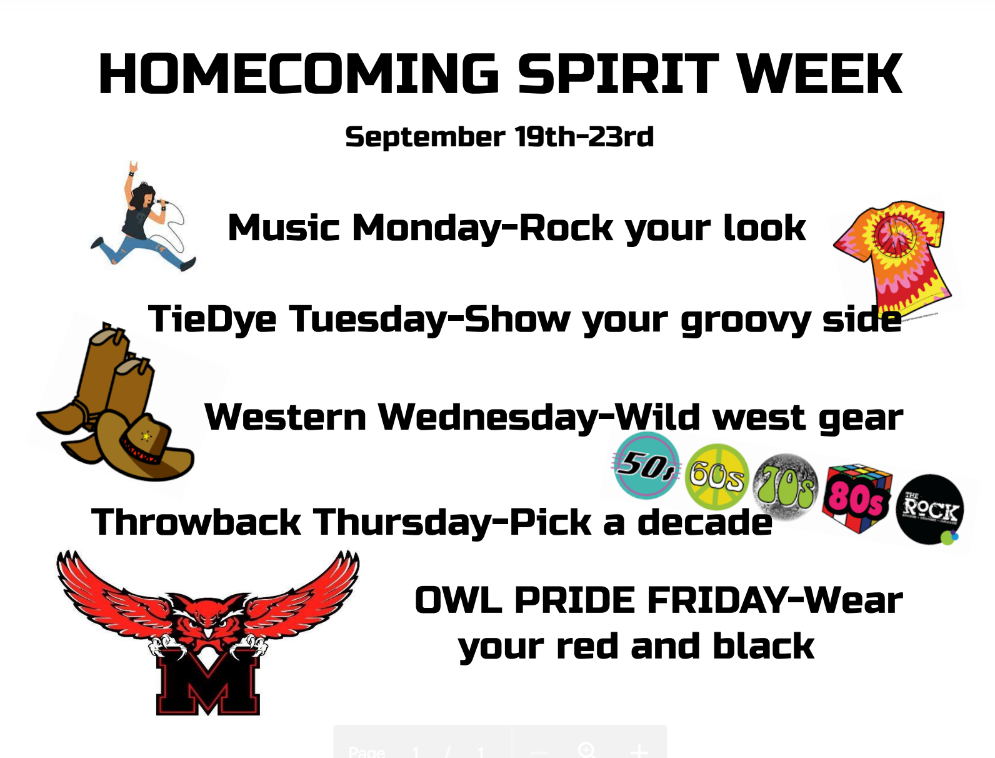 Career day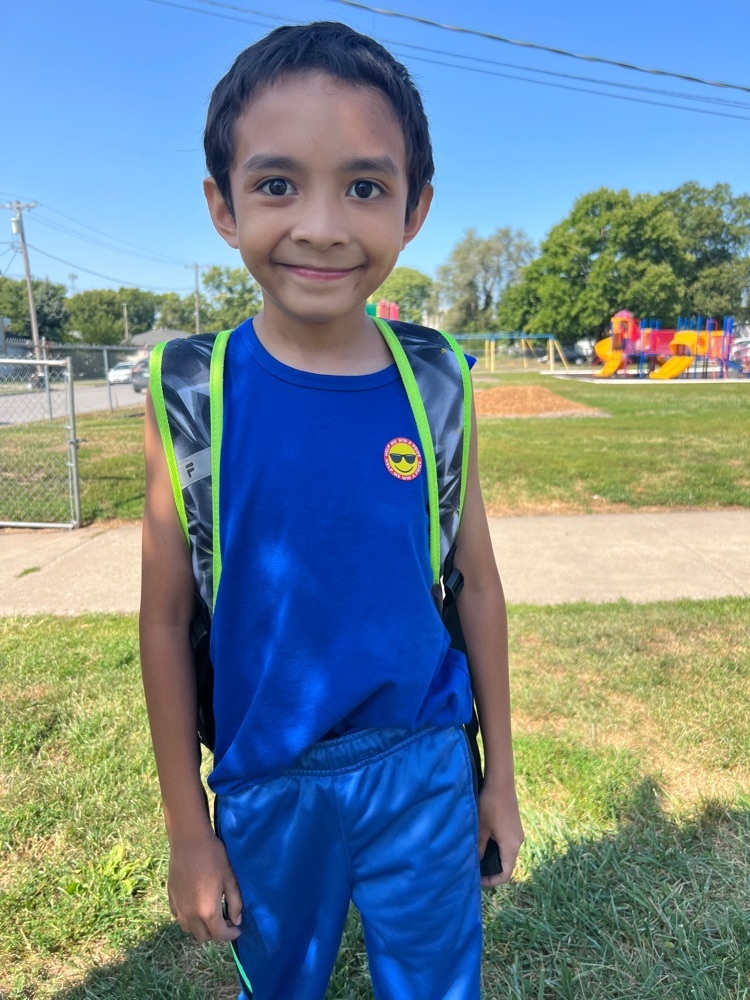 Career Day