EDIT MAIN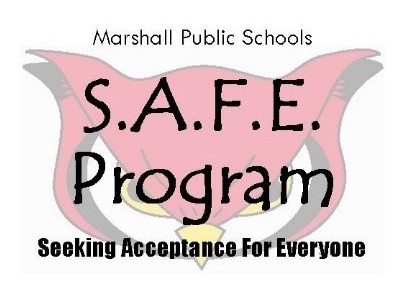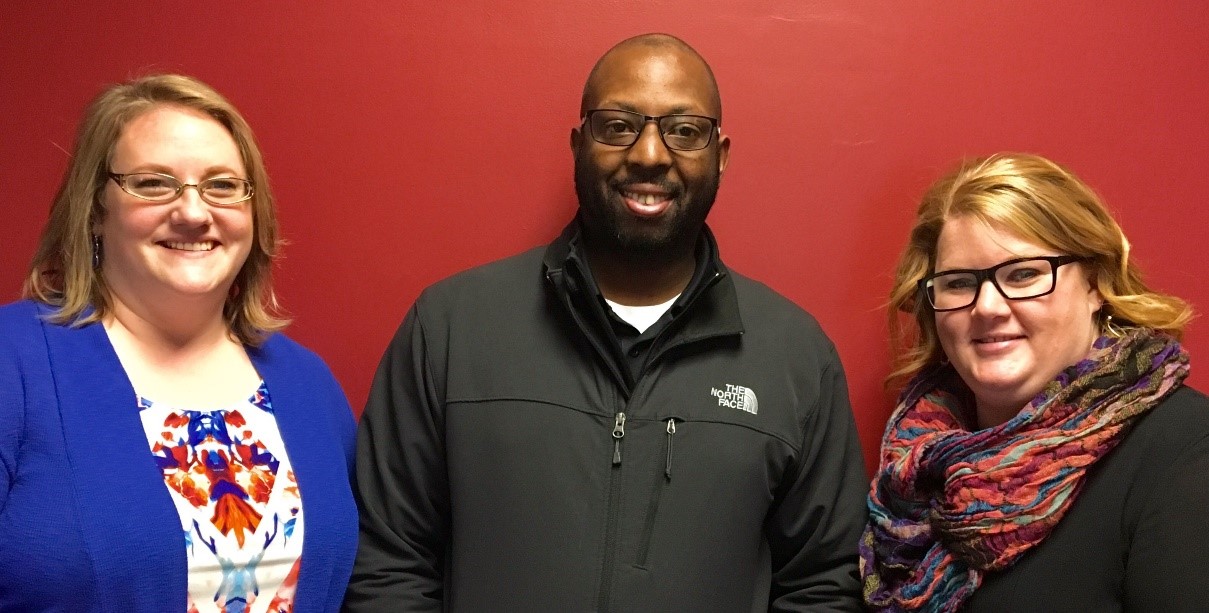 From Left to Right: Eden DeGonia, Jason Varner, Lindsey Parton
The Marshall Public Schools Social Work Department includes the S.A.F.E. program, H.O.O.T. Resources & Homeless Education, and many other support and referral services for families in need. The following staff comprise the department and strive to stay informed and be involved to best meet the needs of students and families.
Lindsey Parton, MSW, LMSW
Social Work Department Supervisor
Therapeutic Learning Center Social Worker
660-886-7414, ext. 10136
Social Services Designee
660-886-7414, ext. 10121
District Home/School Communicator
660-886-7414, ext. 10133
S.A.F.E Program
(Seeking Acceptance for Everyone)
The S.A.F.E. program was developed by Marshall Public Schools to help provide services to students and families who need support to be successful academically due to financial struggles, housing concerns, physical or mental challenges, and/or family structure, etc. It is an effort to assist every Marshall student to have the most positive educational experience possible. The S.A.F.E. program is an umbrella term used for any programs and resources offered through the Social Work Department. This program was initially based on the requirements of the McKinney-Vento Act which stemmed from the No Child Left Behind Initiative. This is now known as the Every Student Succeeds Act (ESSA), and provides guidance and resources for serving students experiencing homelessness. There are budget dollars set aside to help meet the needs of our homeless students, and the H.O.O.T. resources have stemmed from this funding, which are discussed in the next section.
The S.A.F.E. program recognizes that homeless students are not the only ones affected by the sting of need, and functions to also provide for students who are at-risk for homelessness, who are struggling financially, or have other educational barriers where extra support is needed. This portion of the S.A.F.E. program is entirely funded through donations. A Stuff the Bus event is held in late Summer at Wal-Mart. The MPS Transportation department parks a bus, and the community is encouraged to "stuff" it full of donated school supplies. An annual Golf Tournament is held at Indian Foothills Golf Course in late May, as well, to stimulate funds for the following school year. Private financial donations are also appreciated, as well as donations of school supplies, hygiene products, laundry detergent, bedding, new or gently used clothing, coats, etc. Please feel free to contact us for further information, or click on the link below to donate now. We deeply appreciate your support.
Find us on Facebook to stay up todate with current needs and events
H.O.O.T
(Homeless Outreach Opportunity Team)
The H.O.O.T. Program is specifically designed to help address the unique challenges that students experiencing homelessness face. Students and families are offered assistance with enrollment, acquiring necessities for home/school, some transportation, some medical/dental/eye care needs, limited financial assistance for school programs and food service, as well as support and referrals to community agencies and resources.
Families can expect a one on one consultation with one of the Social Work Department staff, and will have access to the following resources:
Clothes Closet – located at the MPS Central Office
New and gently used clothing is available to students (And adults, when sizes are available). Winter coats, hats, and gloves are available during the winter time. Hygiene items, backpacks, school supplies, and various other items are available year round. This is open to S.A.F.E. program participants, as well. A request for an item(s) can be made by emailing safeprogram@marshallschools.com, or by contacting one of the Social Work Staff.
H.R.C. – located at the Guest House at the Former Marshall Habilitation Center Property
(HOOT Resource Center)
The H.R.C. is a comfortable and inviting home atmosphere available to students and families to visit Monday – Friday from 2:00 – 7:30 pm. The HRC will open at 12:30 pm on early out days and will be open on scheduled Saturdays from 10:00 am – 2:00 pm. All resources are free of charge. Visitors may take showers, do laundry, use the internet for homework, email, job applications, etc. Visitors can print off documents, research for homework, information, etc. Students will have a quiet place to work on homework and assistance, if needed. A meal is available each night at 5:30 pm. Family and individual counseling is available weekly, with sign-ups. Educational classes, family fun events, and other opportunities are available occasionally, as well. Transportation Home is offered between 6:00 – 7:30 nightly. High School students may ride Bus #5 to the HRC after school. 8th grade and under need to have a parent/guardian with them to attend. Feel free to call the Resource Center Manager, Gabi Morales, with any questions you may have at 660-886-7414..
H.O.O.T. Tutoring
Held Tues/Thurs from 3:15 – 4:15 pm at Benton, Southeast, Eastwood, Northwest, BMS, and MHS. This is an opportunity for eligible students to have a quiet, uncrowded place to finish homework, do research, and seek help with understanding concepts, as needed. Tutoring is provided by qualified Marshall teachers. Starts 2nd Quarter.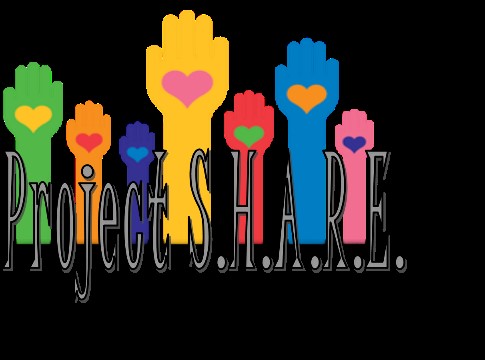 Project S.H.A.R.E
An annual event, Project S.H.A.R.E. (Safety, Health, and Resource, Education), was created in 2016 through a partnership between The Marshall Public School District, Missouri Valley Community Action Agency to help Saline County families and individuals get connected with the resources they need! Everyone is invited to attend this event. Access to medical and dental services, backpacks and school supplies, information and sign-ups for resources, as well as a number of fun and free activities can all be found at Project SHARE. Over 50+ community organizations and agencies are available at this event, allowing families to come to one location on one day to gain access to what they need instead of making multiple appointments.
ALL SERVICES ARE FREE!!
Information about the event will be posted on the District News Feed, social media outlets, as well as on local newspaper and radio leading up to the event.