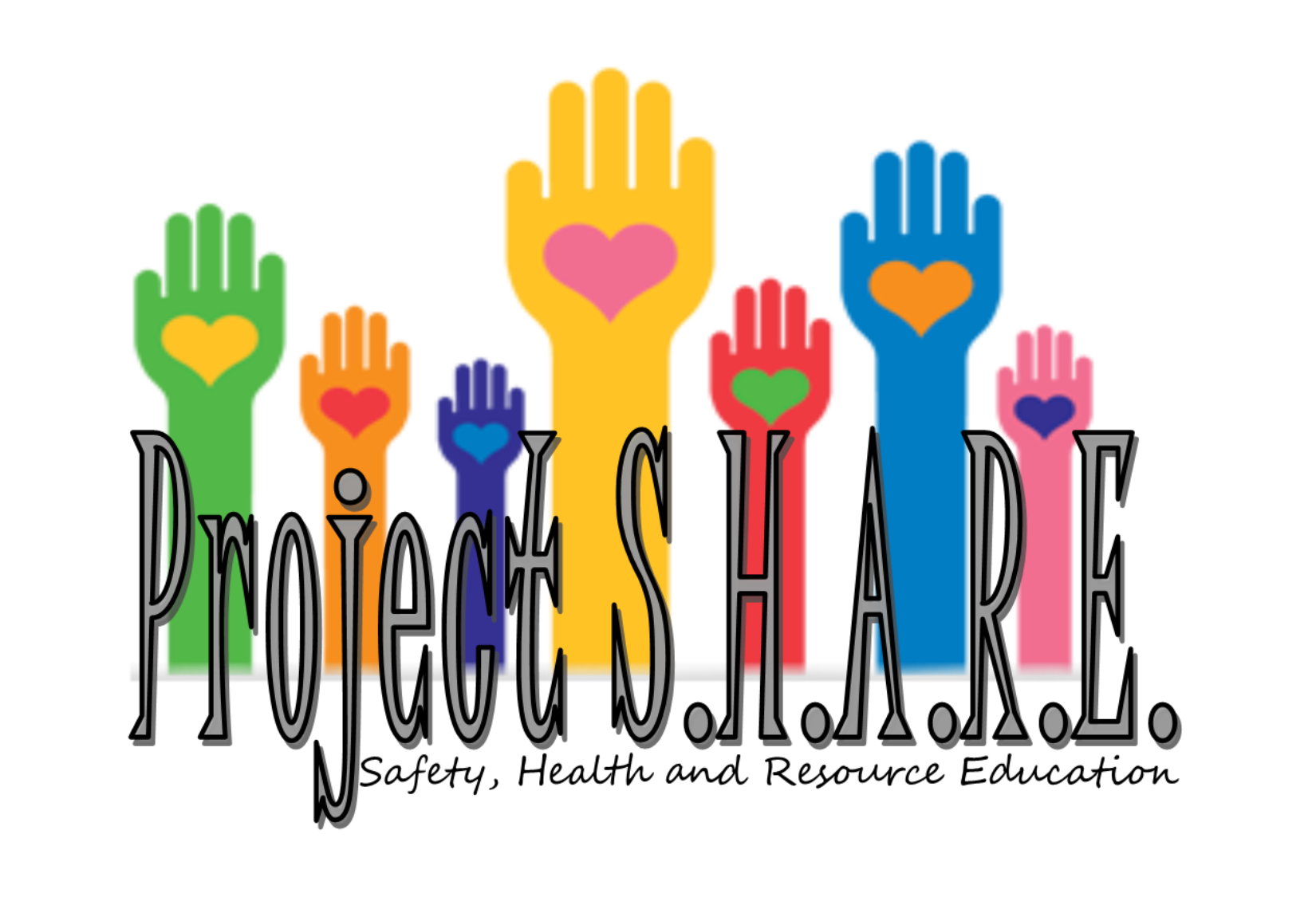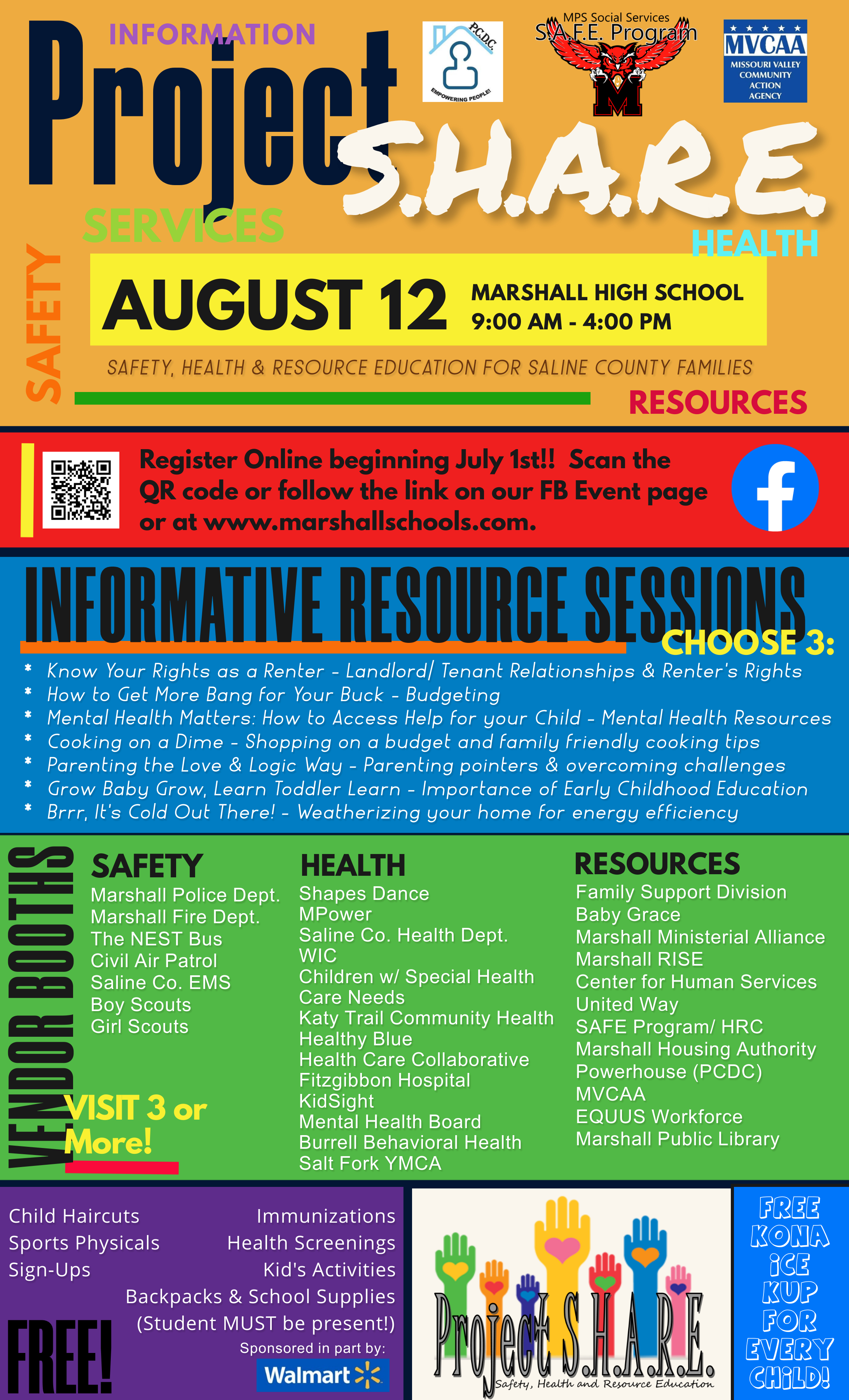 The Marshall Public School District, Missouri Valley Community Action Agency, and the Powerhouse Community Development Corporation have partnered together to bring back this event to help Saline County families and individuals get connected with the resources they need! There will be numerous booths set up with information, education activities, and sign-ups for resources. Help with the online school registration is on site! Staff from Marshall Schools will be present to assist with enrolling your student.
There will also be medical services available on-site, such as vision screenings, dental services, immunizations, blood pressure checks, BMI evaluations, help with signing up for Medicaid/Medicare, getting a copy of birth and/or death certificates, & more.
ALL SERVICES ARE FREE!!
There will be nutrition, health, and other fun activities for the kids, school bus tours from the Marshall Public School Transportation Dept. and the Makerspace Science and Technology Bus will be open to explore! Free haircuts are available for the whole family! Backpacks and school supplies will be distributed on site. Parents will also have the opportunity to sign up for assistance with any needs that will help their child be successful entering the new school year.
Guests can register with MVCAA for energy assistance or weatherization, if eligible. There are many more opportunities, as well. This will be a "one-stop-shop" for resources!
This event has been made possible through generous donations from Community Bank, Wood & Huston Bank, Tyson, and many other caring community businesses and organizations.
If you plan to receive on-site services at this event, here is a list of items you are encouraged to bring with you for all members of your family if you have them: ID, Social Security Card, Proof of Residency, Proof of Income, Shot Records, and Birth Certificates. The Health Dept. will be available to assist in getting copies of birth certificates, if needed.
The doors will be open from 10:00 am – 6:00 pm. You won't want to miss it! We are still looking for volunteers! Please contact Eden DeGonia at 660-886-7414, ext. 10121 to sign up to volunteer.