DON'T MISS OUT! Judge Hugh Harvey will teach "Death & Taxes" at SCCC Tuesday, October 19th from 6 - 7:30pm. Register NOW: 886-6958 or aceware.marshallschools.com Remember..."Nothing is certain but death & taxes."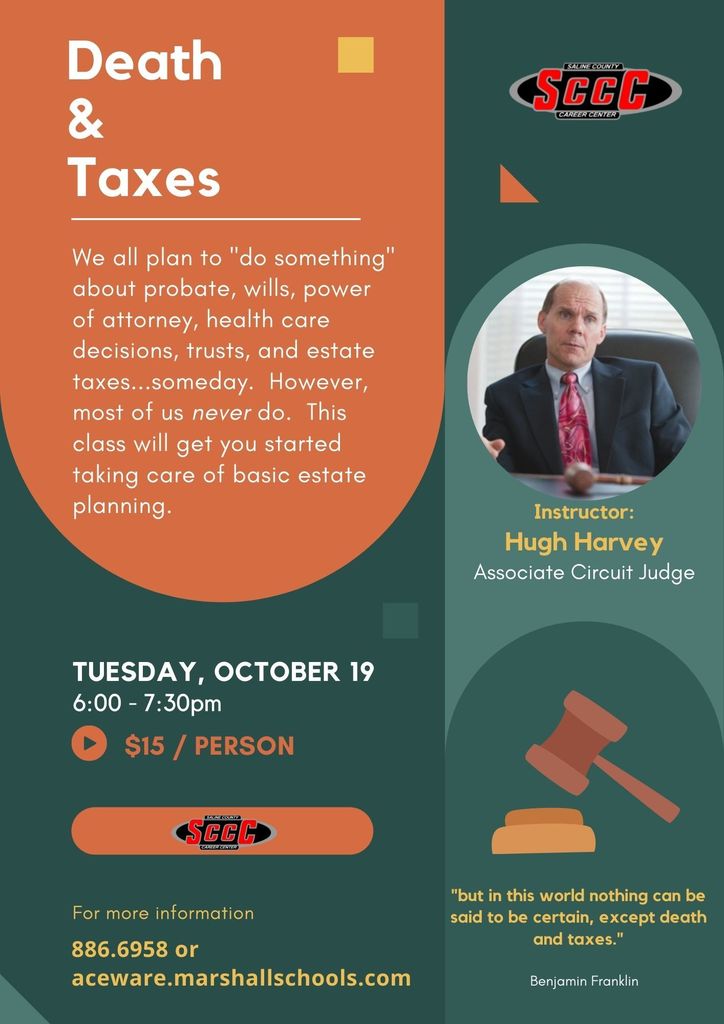 Questions about your old sewing machine? Take our class! Enrolling now. 886-6958 or aceware.marshallschools.com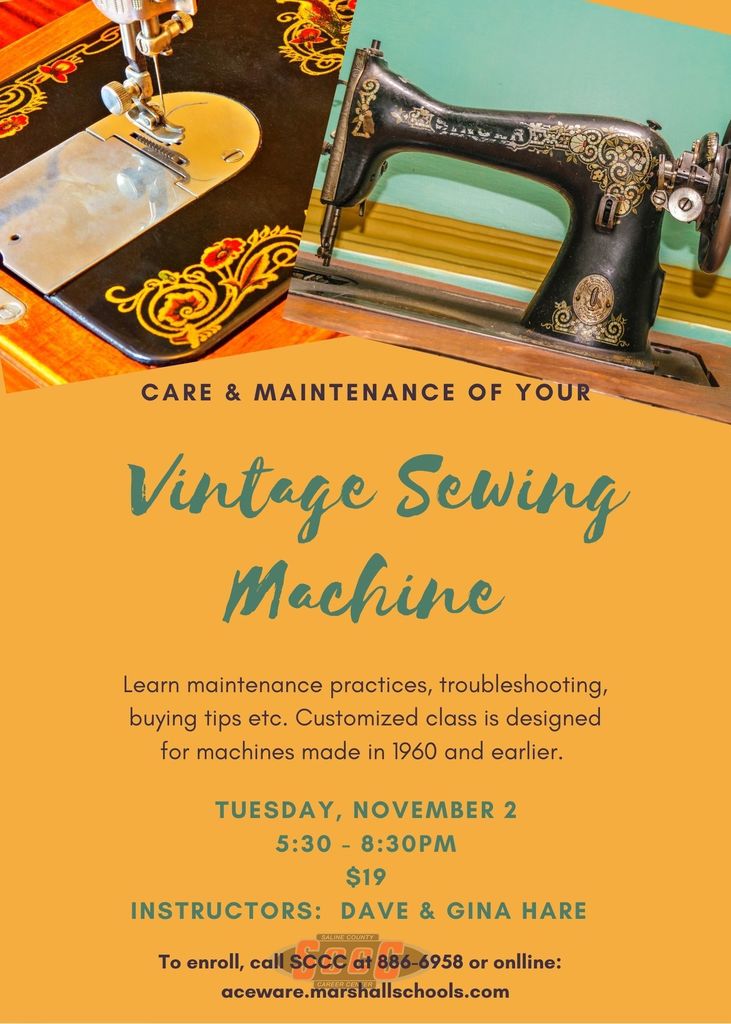 We are happy to partner with the MU Extension to bring you this class. Enrolling now. 886-6958 or aceware.marshallschools.com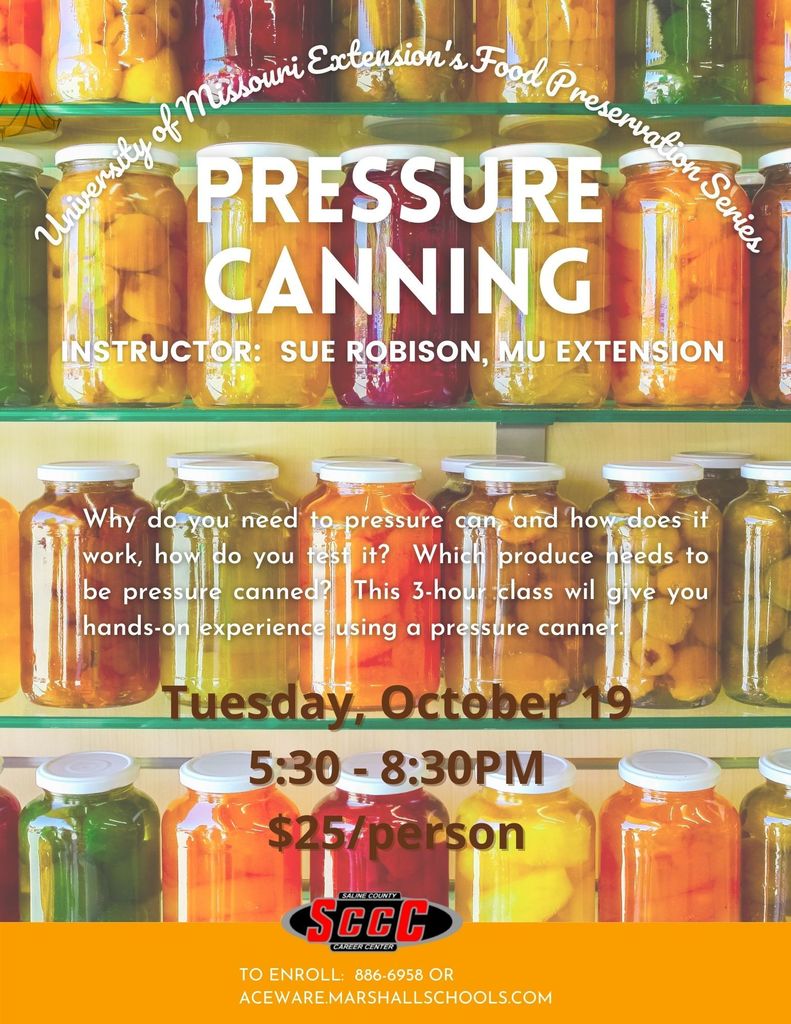 Want to perfect your skills? Enrolling now! 886-6958 or aceware.marshallschools.com #scccworks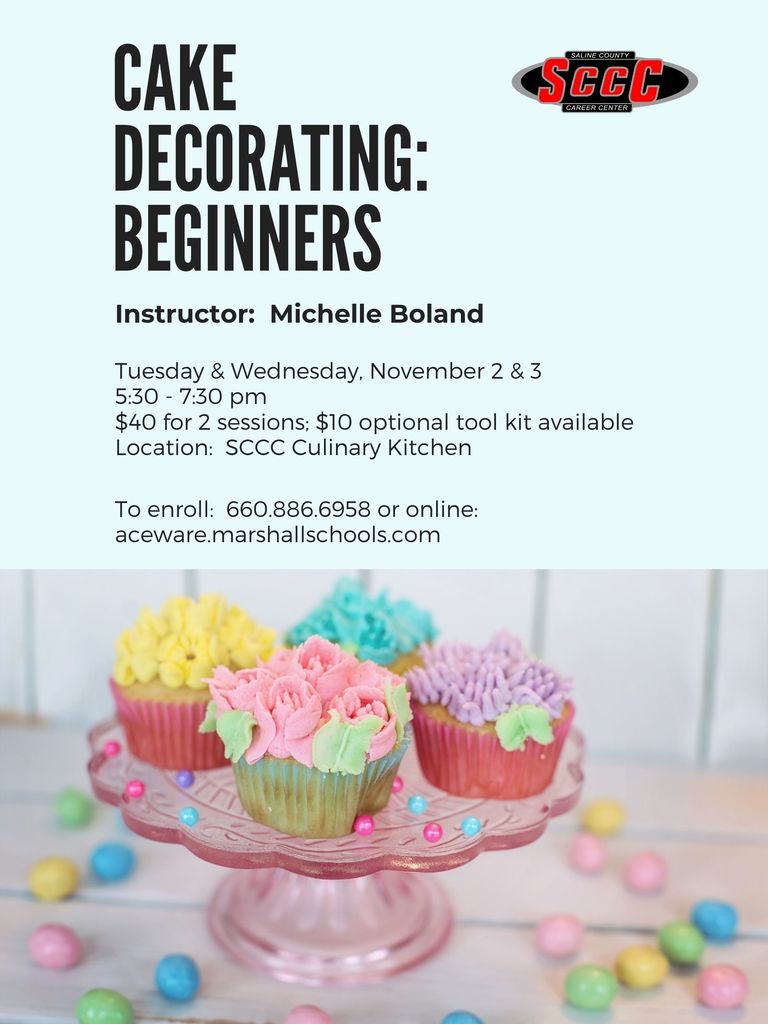 The SCCC DECA chapter is hosting the first SCCC Fall Dance! For details call 886-6958. SCCC DECA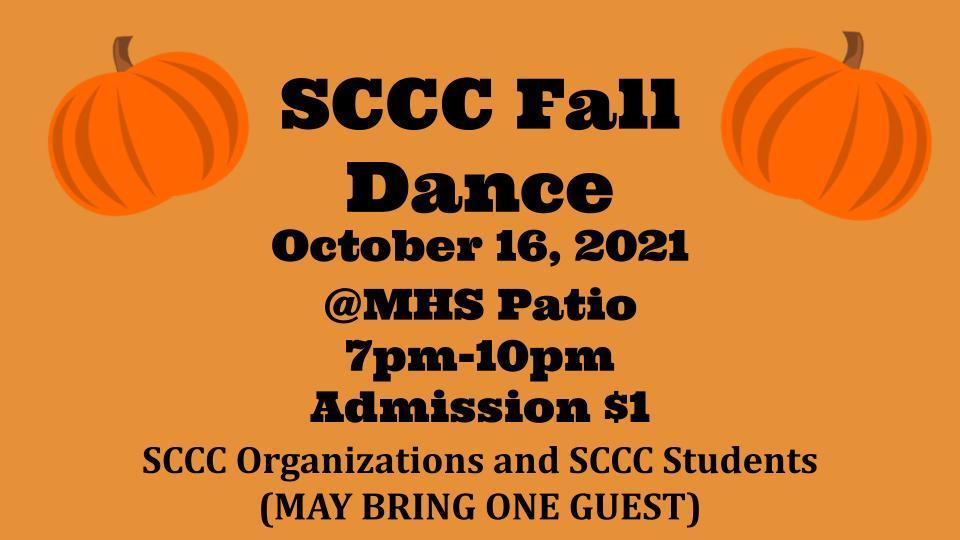 Hello Marshall Owls Family and Happy October Weekend! The mask mandate will remain in place for the next 30 days. Details are coming in the Fireside Chat coming soon.

MPS Mask Mandate Starting Sept. 7th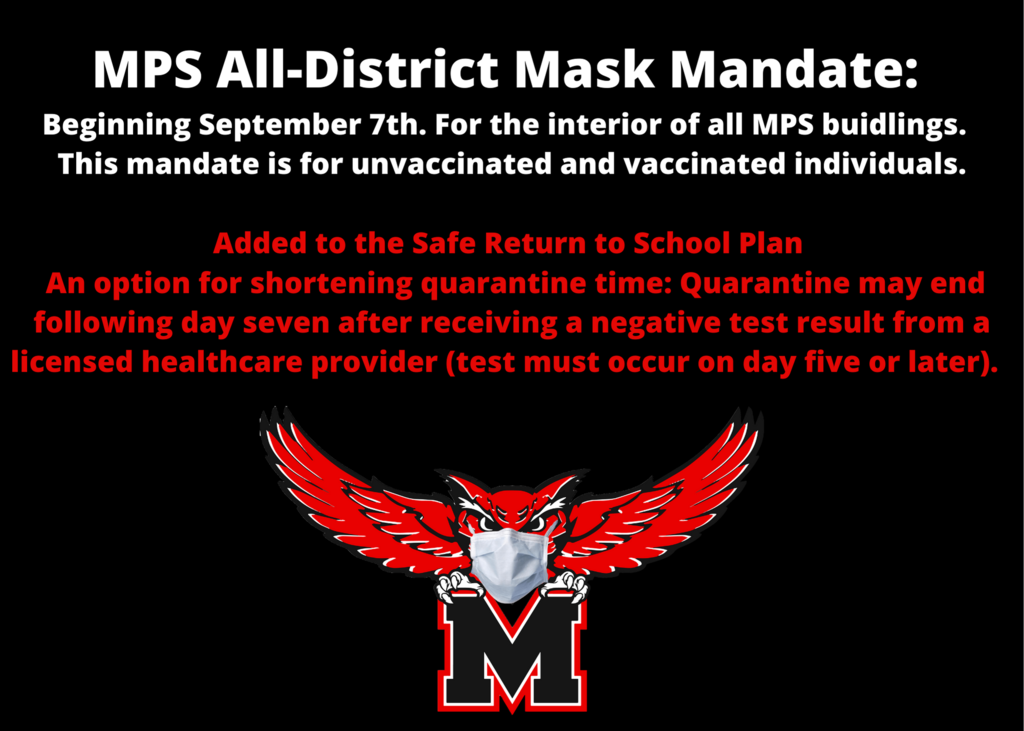 We are so excited to see students and families for Open House. Remember the first day of school is a full day!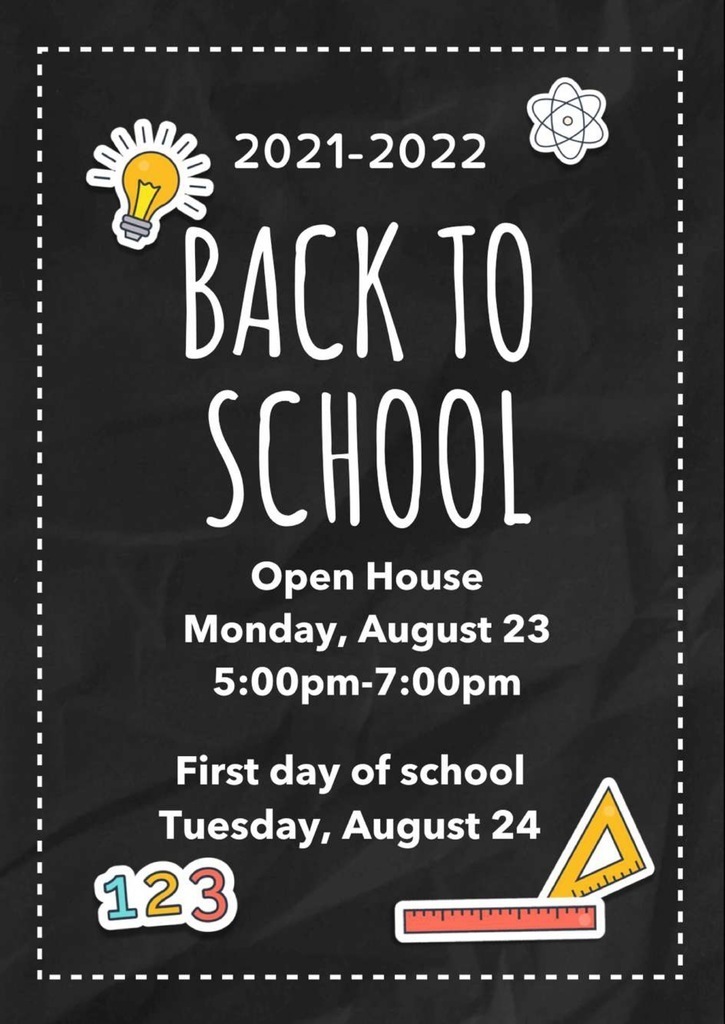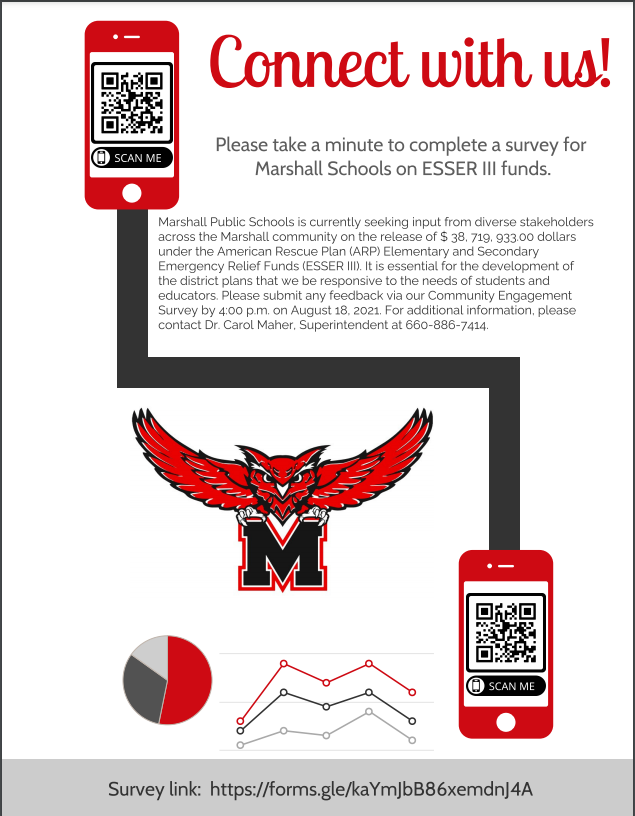 MPS will still be serving free meals to all children who reside in the Marshall Public School District thru age 18 (attending and NOT attending school). See flyer for more details!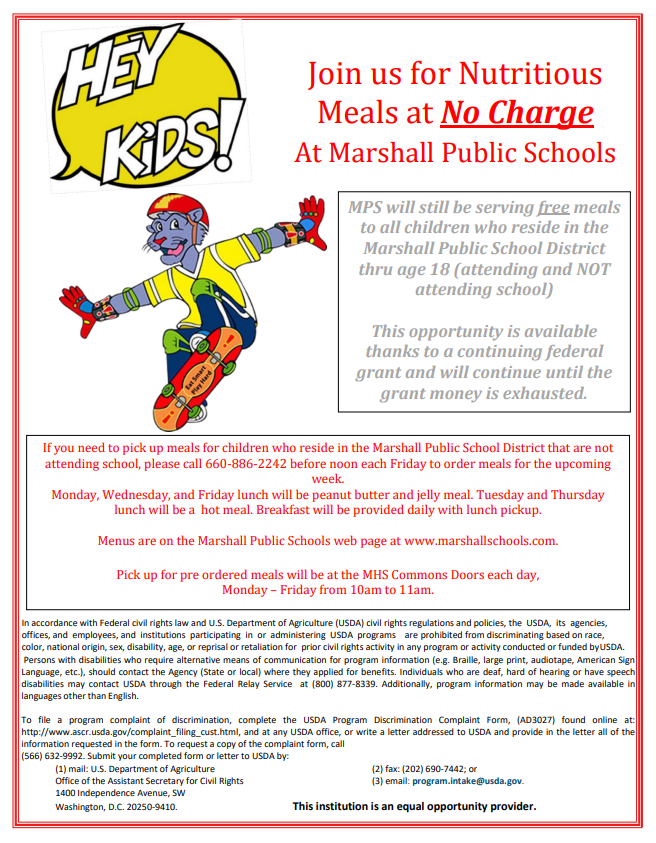 Reminder! On site help with registration will happen tomorrow 8/10/21 10:00-6:00 at each building. Eastwood registration will happen at Benton.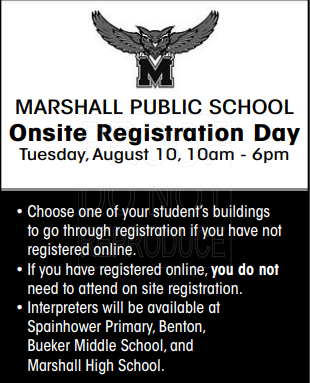 2021-2022 Onsite Registration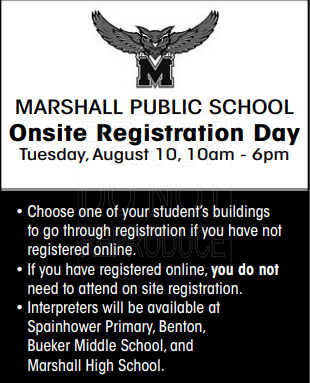 MPS Onsite Registration



Online Registration is now open for the 21-22 school year. Go to your parent portal to access.

MARSHALL PUBLIC SCHOOLS June 10, 2021 Please remember that due to repair and construction, MPS athletic facilities are closed to the public until further notice. The large and heavy equipment, along with a frequently changing landscape, can be dangerous. This is especially worrisome when it impacts the play of young children. We hope you will visit the many other facilities in Marshall for your exercise and enjoyment. We will make an announcement when MPS facilities are again available. Thank you for understanding.

Marshall Owls Baseball White Out!

Kindergarten registration is currently open for the 2021-2022 school year. If you have a child who will be 5 years old on or before July 31, 2021, see the Kindergarten Registration link under Parent Resources on the District website.

MPS will not be in session April 1 - 5. We will be back from break on April 6.