MHS students and staff are sharing holiday cheer with "The 12 Days of Christmas Until Finals" December activities. They kicked off the month with a door decorating contest. Congratulations to Mr. Bunting's Owl Time class for their winning door!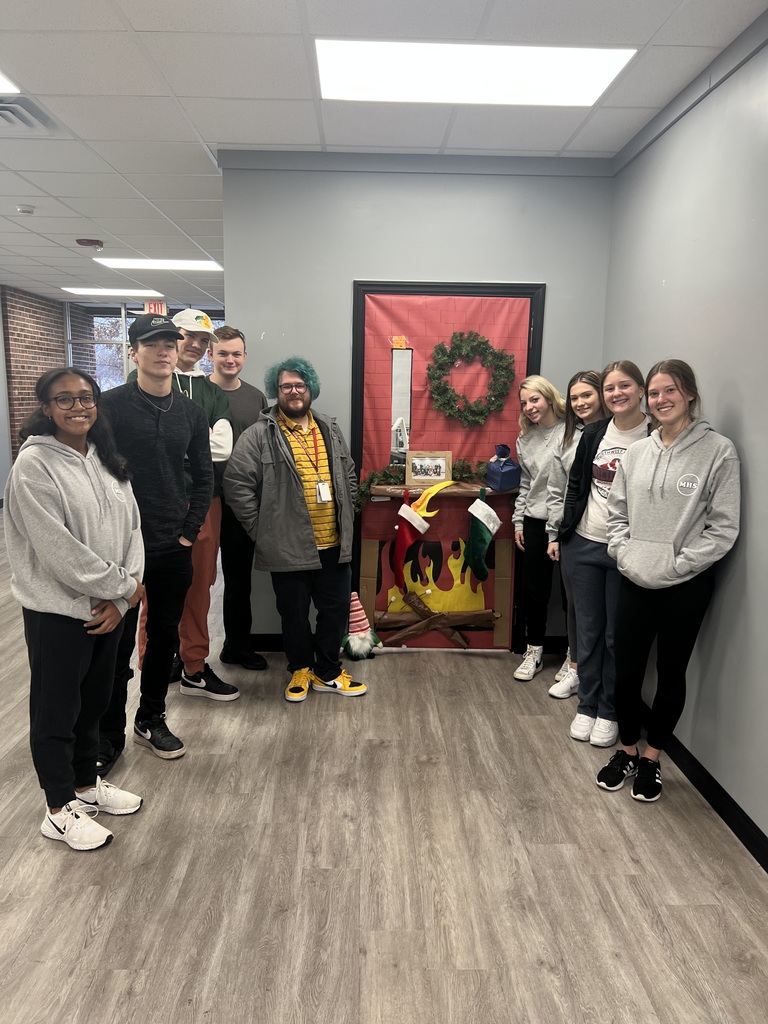 The Marshall Public School district will be holding the next two of a series of Long-Range Facility planning community forums on Monday December 12th at 6:00 pm located at Eastwood Elementary School then Wednesday December 14th at 6:00 pm at the Great Circle building cafeteria on Hwy WW. The topics for community feedback will be: 1. Hearing on closing and consolidating Southeast Elementary school, 5th grade trailers at Bueker, Hoot House, and Tudor House. 2. The purchase of the Great Circle building. 3. Opportunity to give Incite Design suggestions for the Districts Long-Range facility planning.

Out of an abundance of caution, today (12/5/2022) the Saline County Career Center secured outside entrance areas, garage doors, shop lots, etc., and contacted the school resource officer and the Marshall Police Department in response to a disoriented individual who was observed in front of the facility. The individual was contacted by the Marshall Public Department, and voluntarily left the premises. The Saline County Career Center has resumed operations as normal. The Saline County Career Center would like to thank the Marshall Police Department for their prompt response.
Thank you to Dana Zinn from Live Well Community Health Center, for representing the Health Services career path during our Cookies and Careers. Staring with her LPN to earning her Nurse Practitioner, helped give our students several different perspectives in health care careers.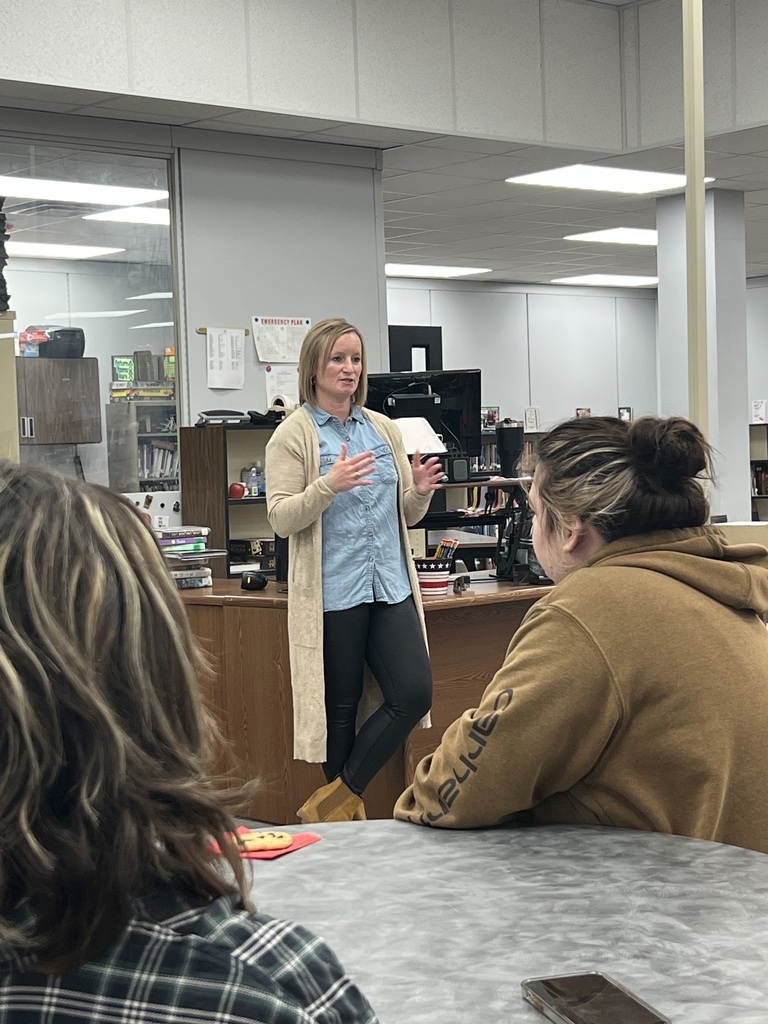 FAFSA Frenzy 2.0 was a great success! A big thank you to Missouri Valley College for assisting so many of our families complete their FAFSA.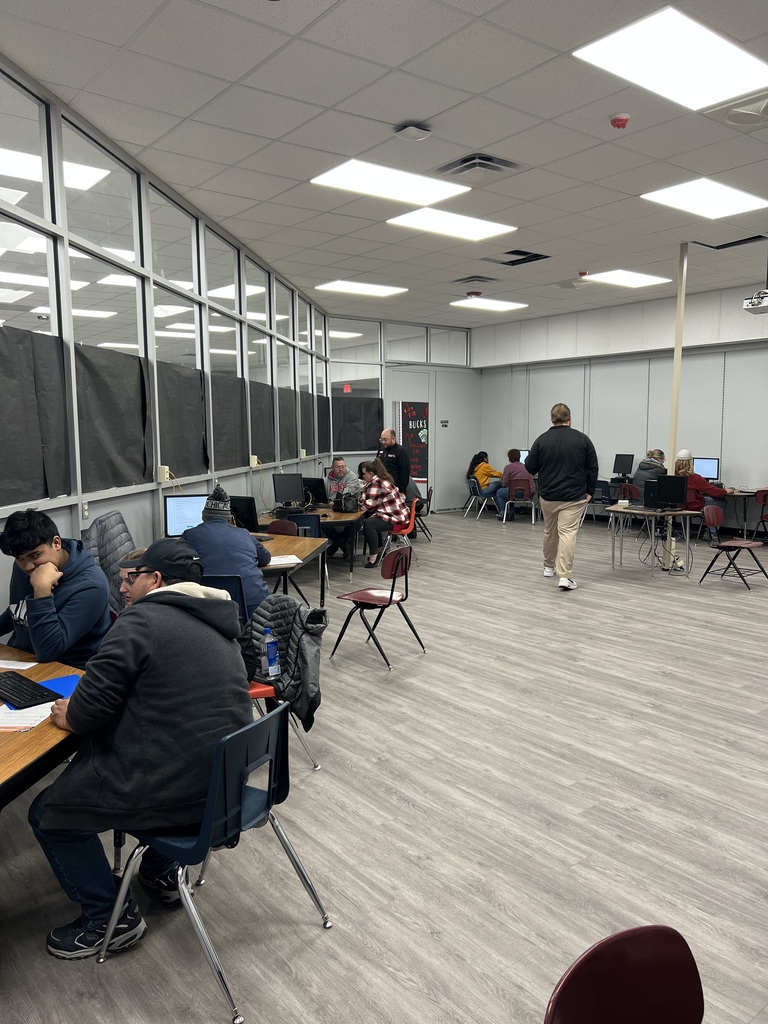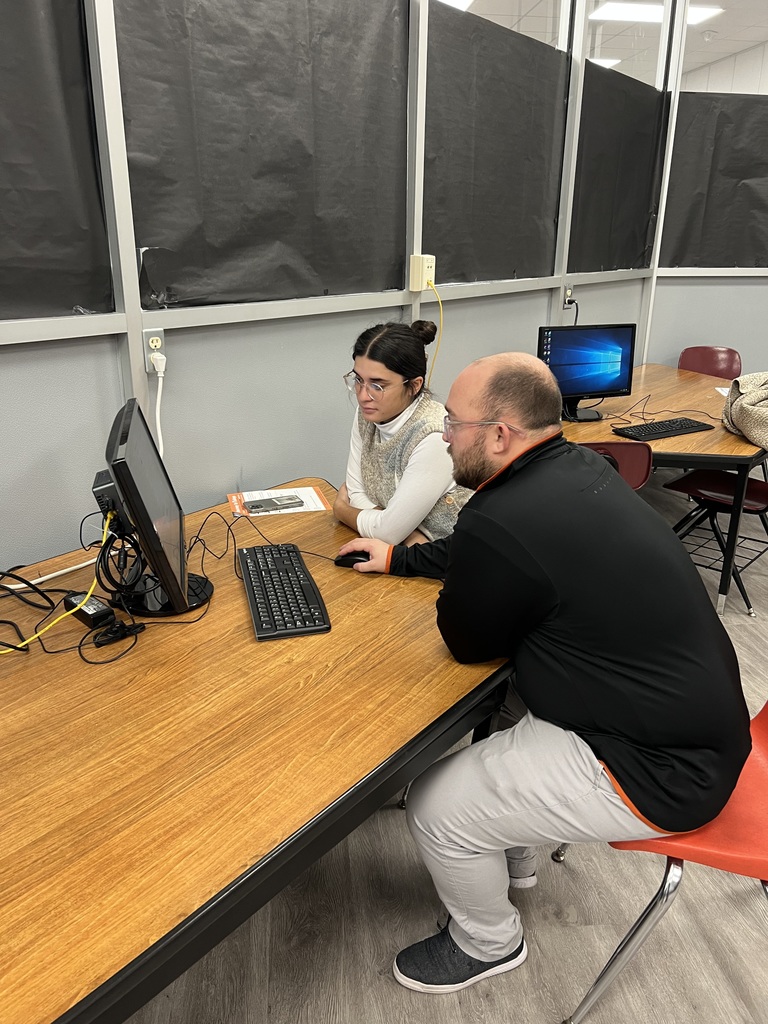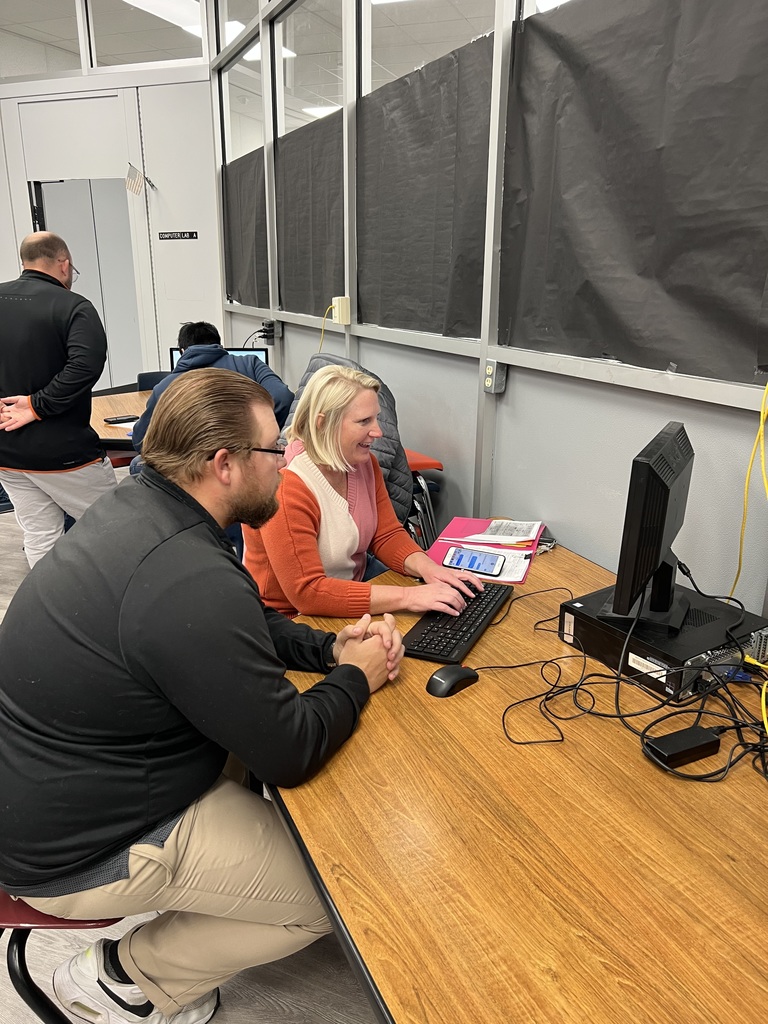 Reminder: FAFSA Frenzy 2.0 will be held tomorrow (Wednesday) in the high school computer lab. Come get expert help and check that off your to-do list!!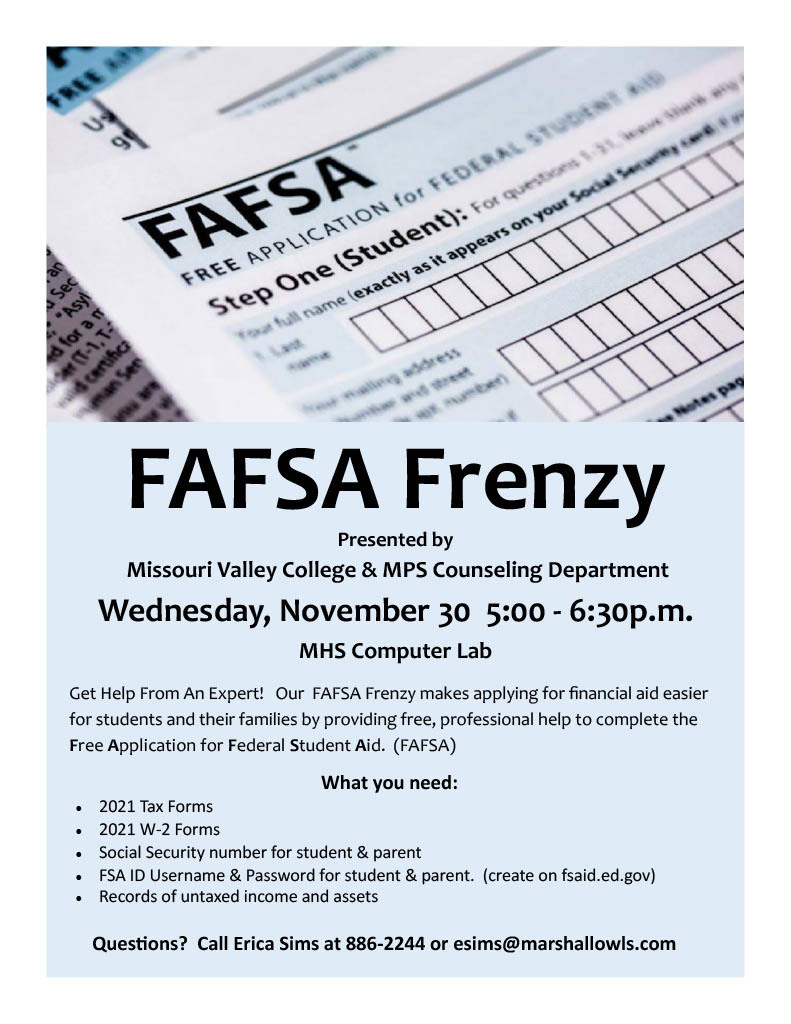 A big thank you to Tiffany Thornton with Corteva Agriscience for being our Cookies and Careers- Agriculture guest speaker. Agriculture has given Tiffany the ability to see the world and still keep her local roots here in Saline County. The opportunities are endless!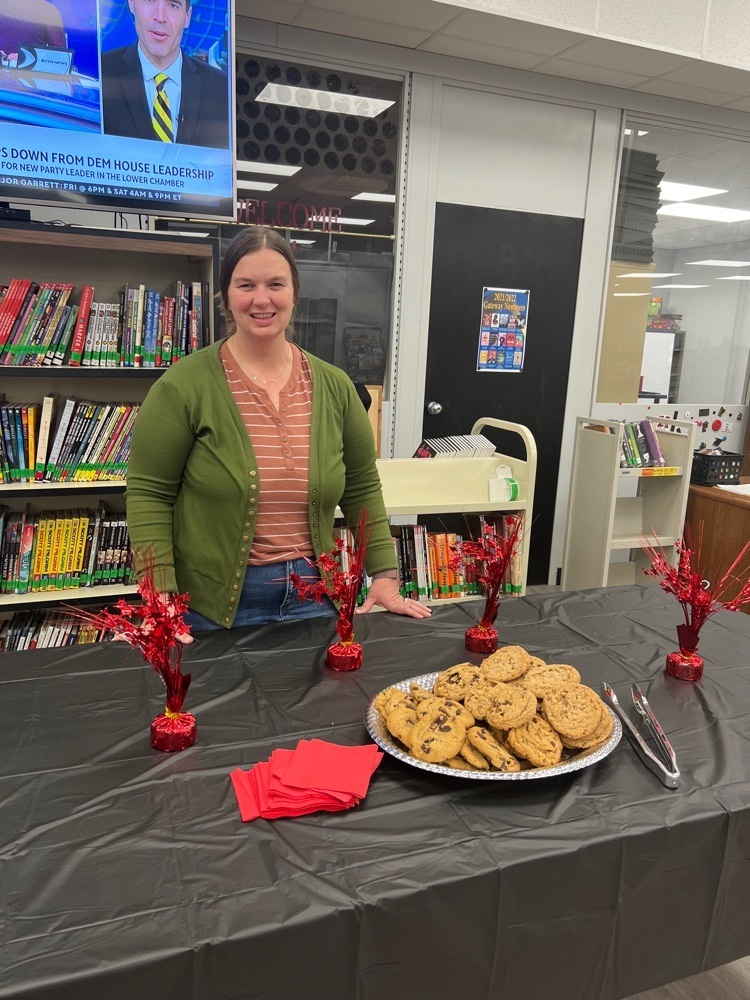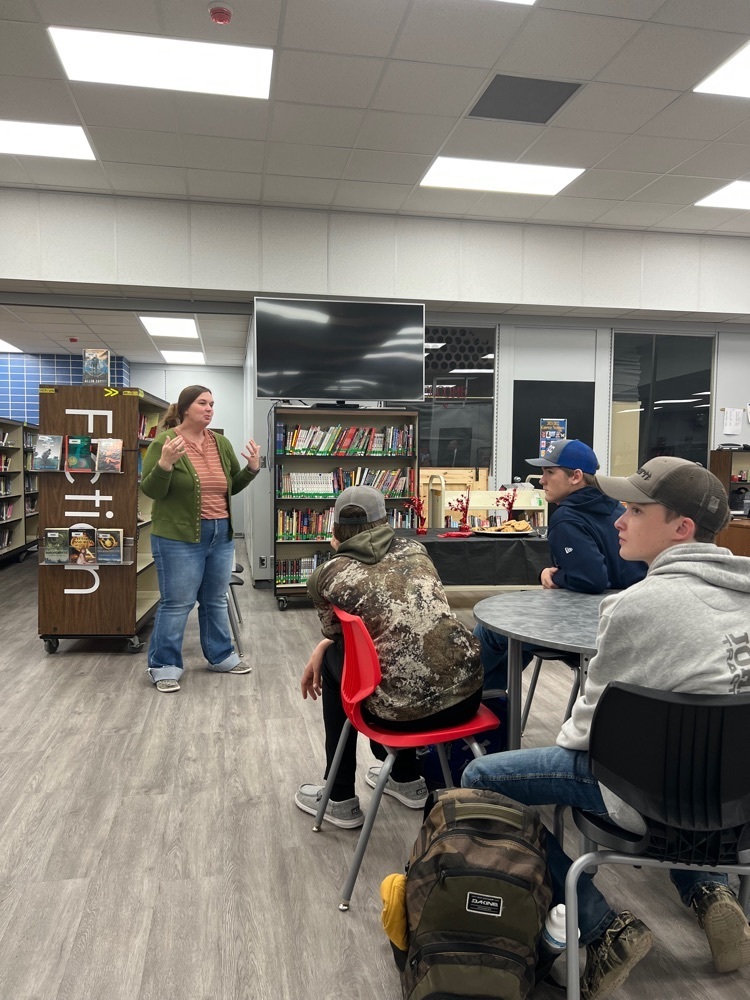 Senior Guardians & Students- We had great feedback from the FAFSA Frenzy event offered at the beginning of the month. Several express interest in MHS offering another FAFSA Frenzy night so we have put it on the schedule. Please mark your calendar for November 30th!

Members of Preceptor Beta and SCCC DECA kicked of the Community Cereal Challenge! Goal: fill community food pantries with breakfast cereal. Details coming soon! #SCCCWorks

Veterans Program 2022 in a nutshell. Respect and honor in a picture. #SCCCWorks

Today was special as we honored our Veterans. Thank you Marshall FFA and those who helped. #SCCCWorks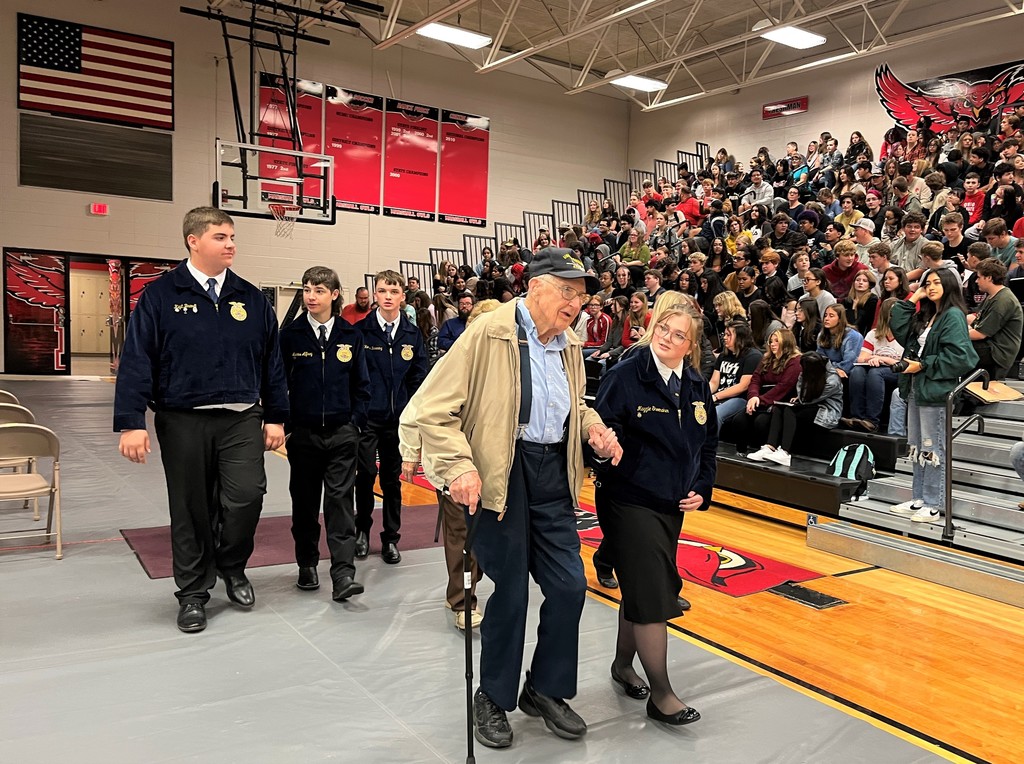 Please join us as we honor those who have served our country. #SCCCWorks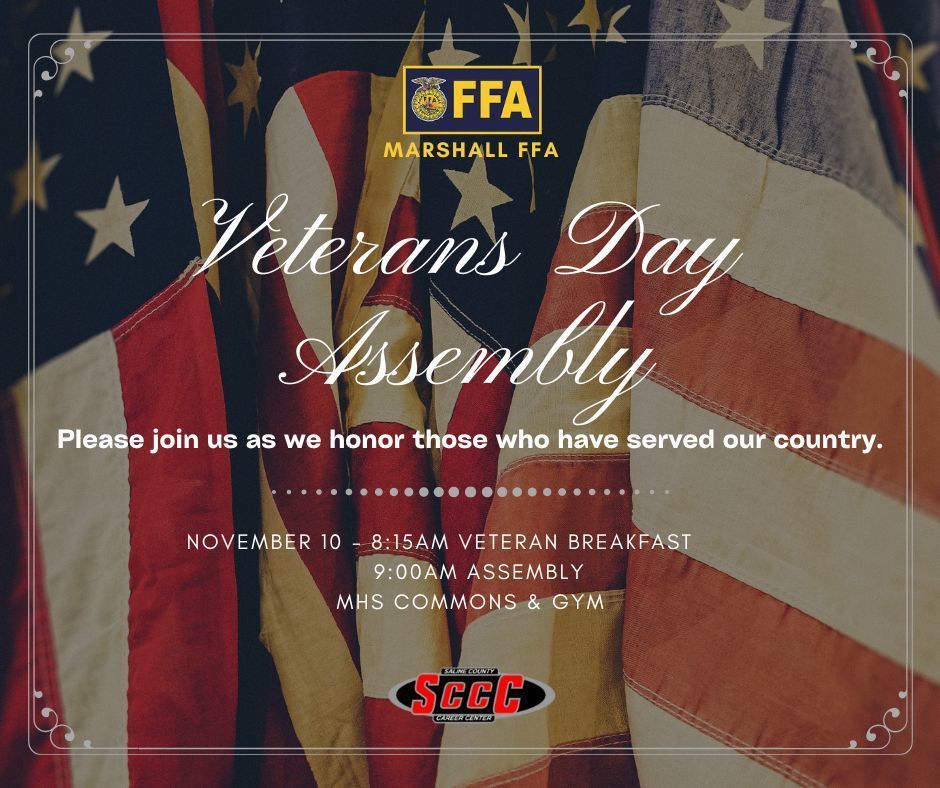 SFCC Welding program instructor Carl Monce presented to SCCC Ag students about the state-of-the-art Welding program at SFCC. Thank you!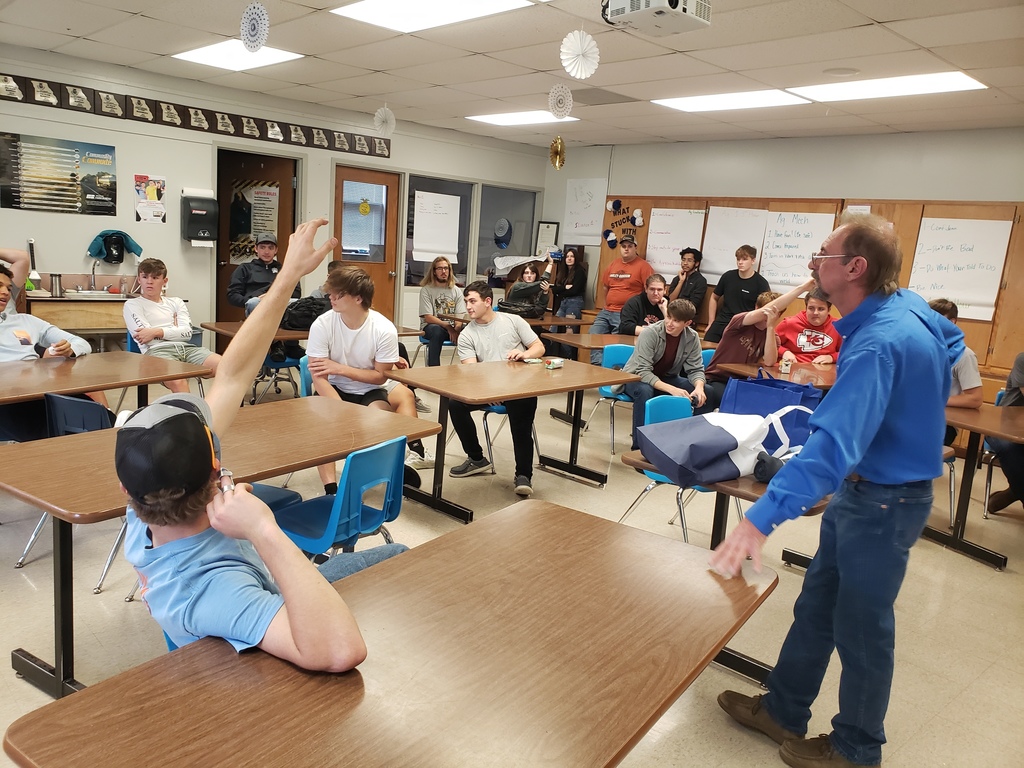 Looking into a career in the technical world? Check out the programs offered at Grand River Technical School in Chillicothe, MO. They are hosting a career expo on November 15th from 9am-11am.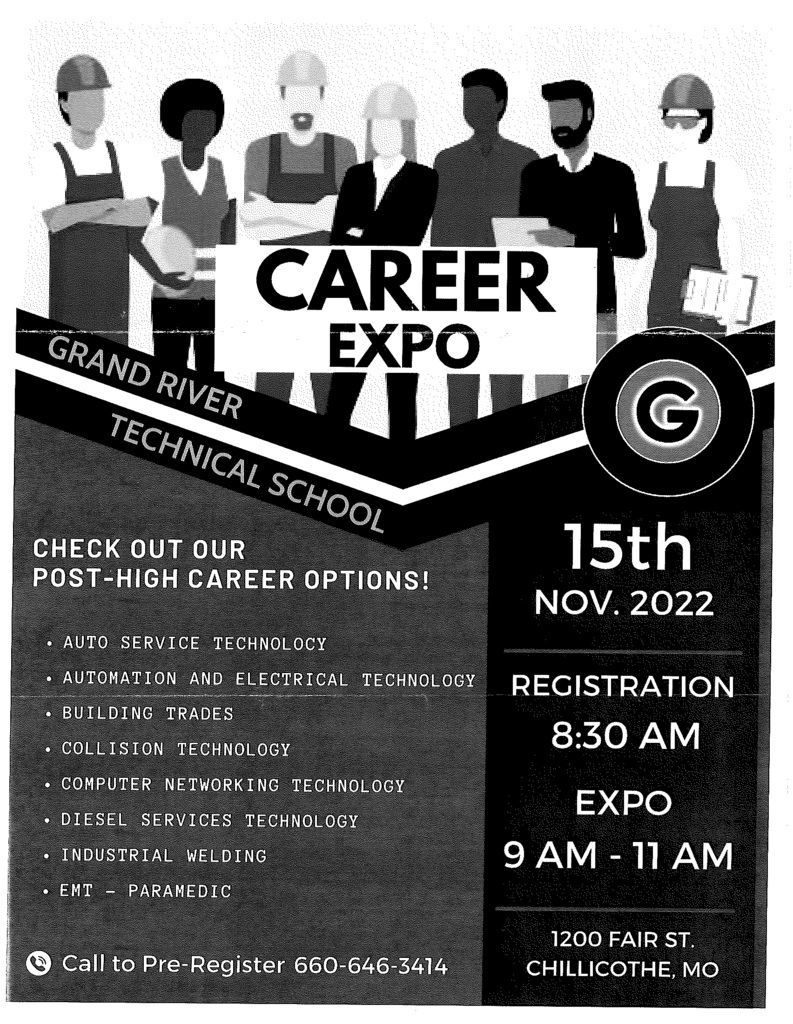 If you plan to take the December ACT, this is a reminder that your registration deadline is quickly approaching.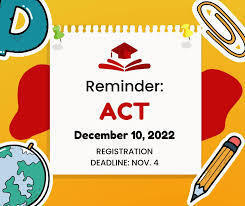 Lots of fun at the annual Trunk or Treat! SCCC CTSO's showed up with all the goodies. #scccworks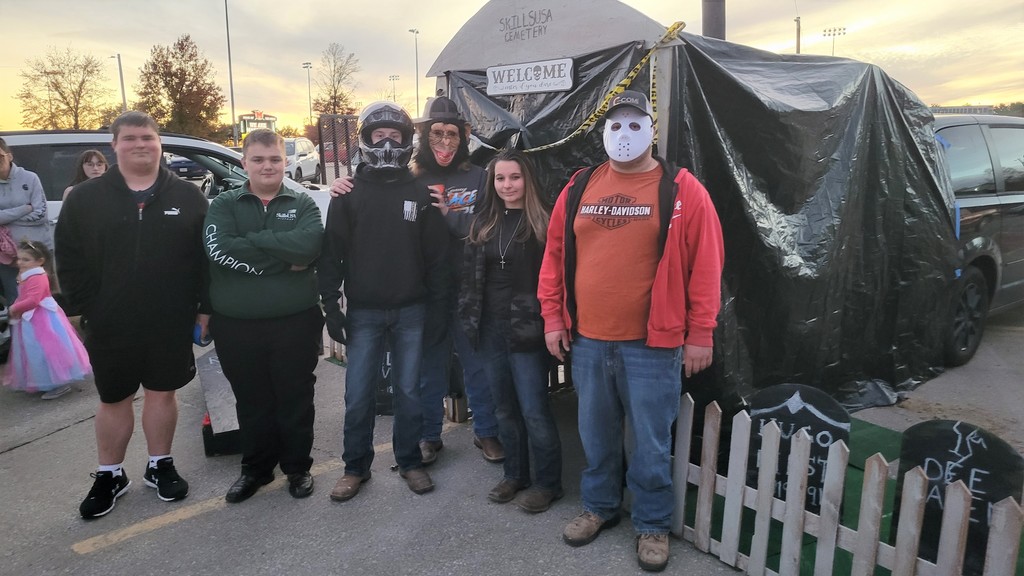 Do you have a student who will be attending college this spring or fall? Have you filled out the FAFSA? Make plans to attend the MHS FAFSA Frenzy night and let the experts help! One week away... November 2, 2022 Anytime between 5:30-7:30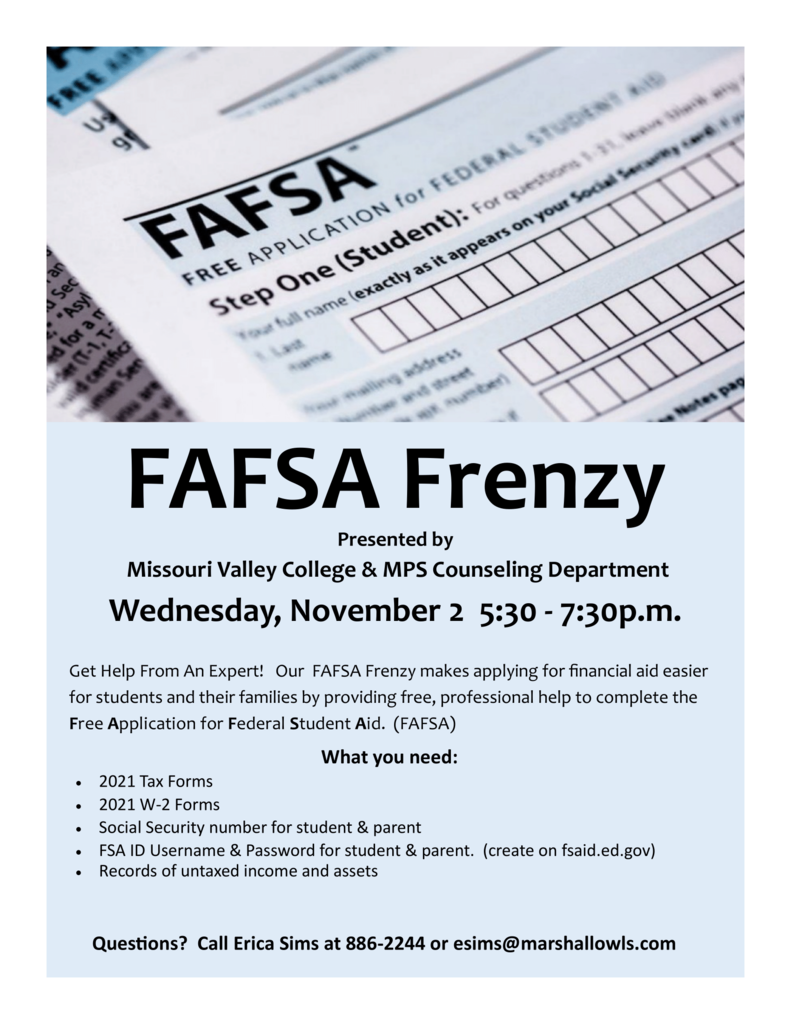 Parent/Teacher/Student conferences this week. No School 10/28. Have a great weekend. #SCCCWorks
MHS is participating in "Apply Missouri Week". This is set aside class time for seniors to complete applications, essays, scholarships, and more with the support of their teachers. This is a great time to talk to your student, no matter the grade, about their future plans too!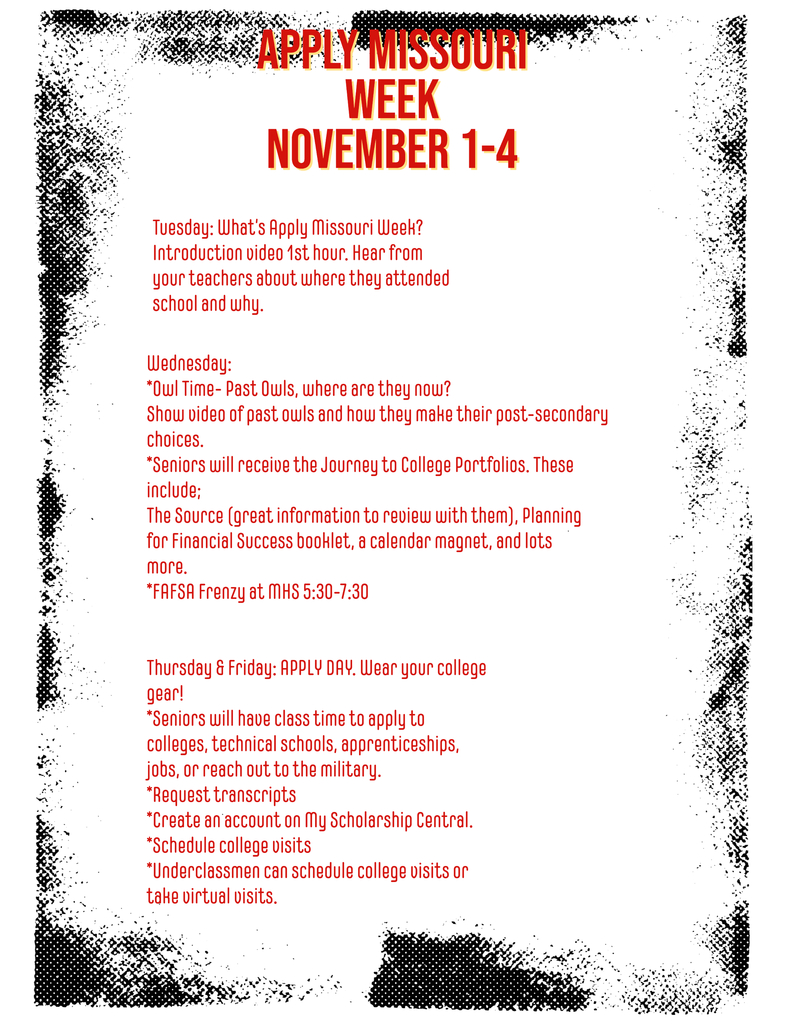 Senior Students and Parents- Unsure about how to fill out the FAFSA? Help is on the way! MHS FAFSA Frenzy, November 2nd.