We are so excited to meet all the new Marshall staff on Monday. Have a great weekend! #OwlPride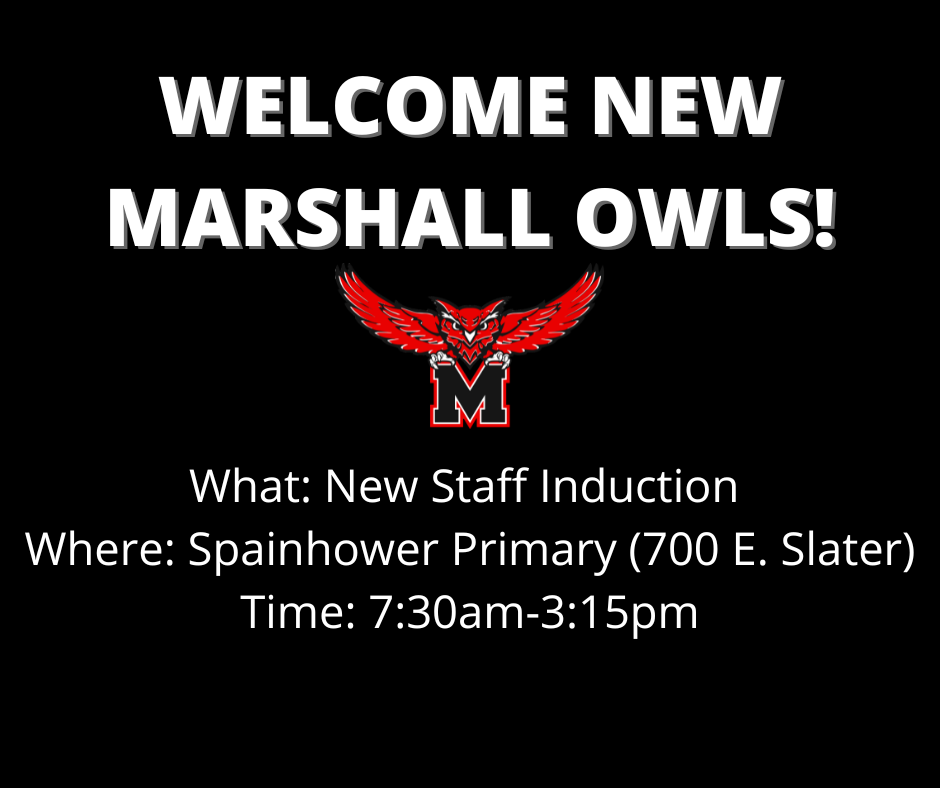 Marshall School District is requesting sealed proposals from Qualified Providers for energy efficient facility improvements under a guaranteed energy savings contract. Request for Proposal documents can be obtained at the District Administration Office. Proposals shall be sealed and addressed to Mr. Caleb Petet, Superintendent of Marshall School District, 860 West Vest, Marshall, MO 65340, clearly marked "Guaranteed Energy Conservation Measures Proposal". All proposals are to be received no later than August 18, 2022 at 12:00 p.m. Central Standard Time, and shall be opened immediately thereafter. NO EXTENSIONS WILL BE GRANTED. Any questions and all discussions regarding this Request for Proposals shall be directed to Mr. Caleb Petet, Superintendent of Marshall (660) 886-7414.

MARSHALL BOOSTER CLUB SENIOR PARKING SPOT FUNDRAISER! When: Designated days to paint will be August 20 through August 22, 3 pm – 8 am - 11 am and 5 pm – 8 pm daily Where: Designated spot main parking lot at Marshall High School. Why: There are two basic objectives for this fundraiser: The first objective is to raise funds to continue to support Marshall High School Activities and Athletics. The second objective is to build more Owl Pride! Who: MHS Seniors and Staff Members When it is over: All parking spots will be painted back to white the week of May 30, 2023 – June 4, 2023. Marshall Booster Club will hire a designated club or organization to paint all spots back white. You must use the template provided to design your parking spot in color. This must be turned in with your registration form and $60 to the MHS main office (Ms. Jones or Mrs. Heinzler) Wednesday, August 10, 2022 For more details, please check your Senior's email!

Join us for Stuff the Bus!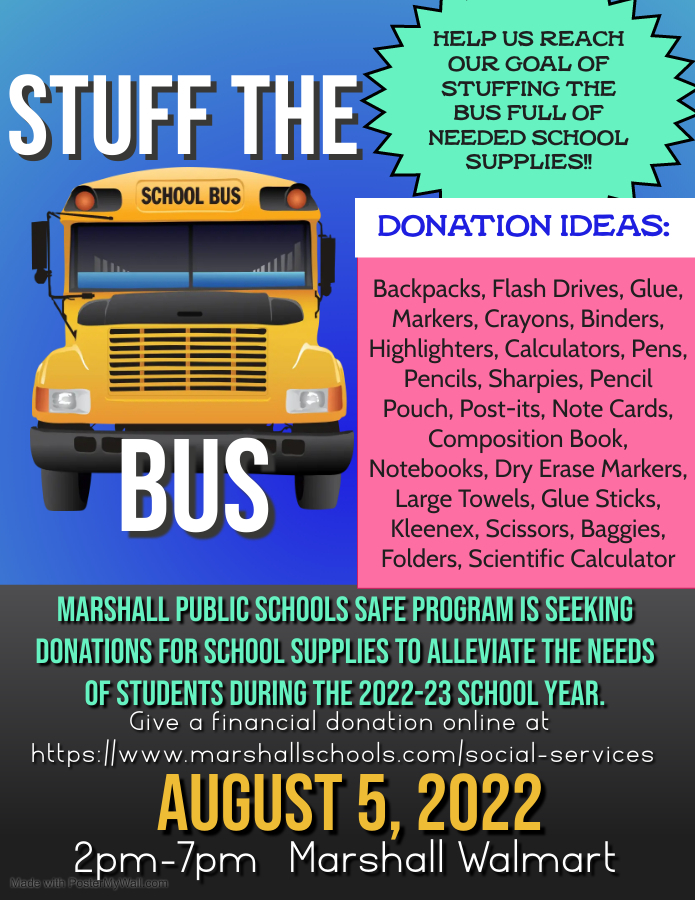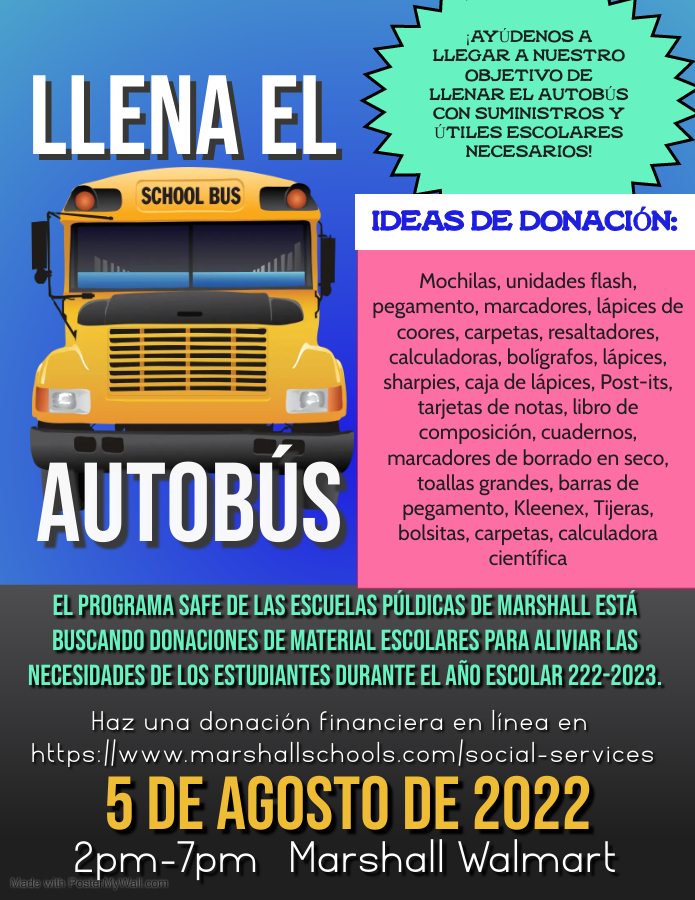 The Marshall Board of Education has adopted a new governance plan. It covers many facets. Top priorities are: Communication, Safety and Security, Facilities, Climate and Culture. Regarding only communication, our first step is to consolidate our Facebook pages. We want to start working to tell our story and celebrate our staff and student accomplishments.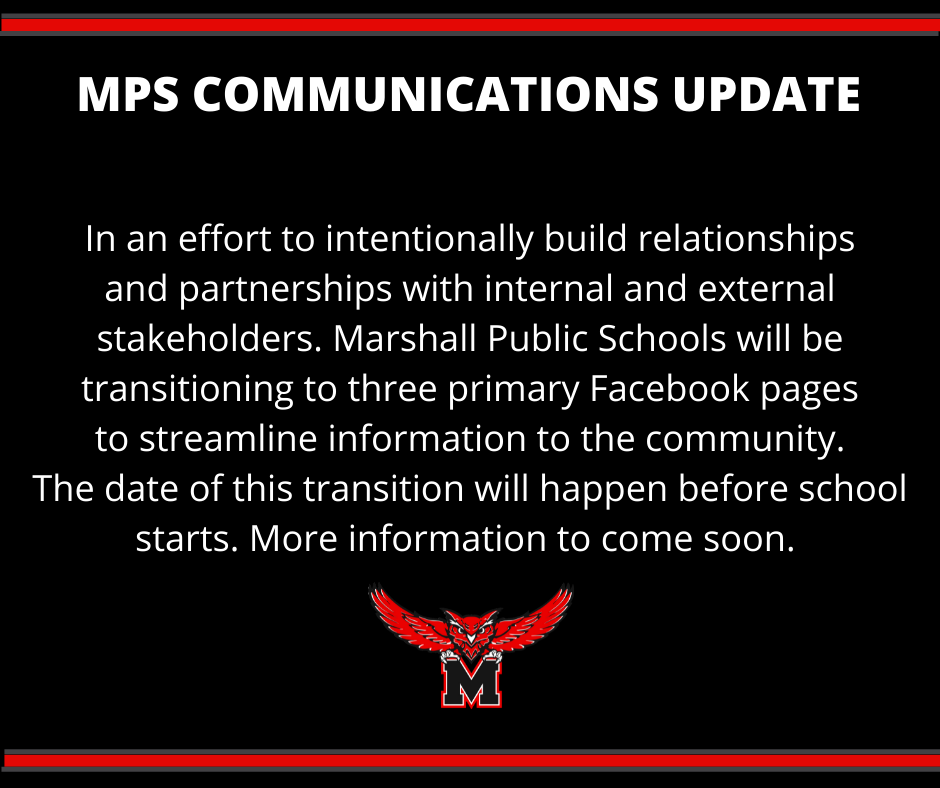 Check out the progress being made to Marshall High School. Can't wait for students and teachers to return to the newly updated space!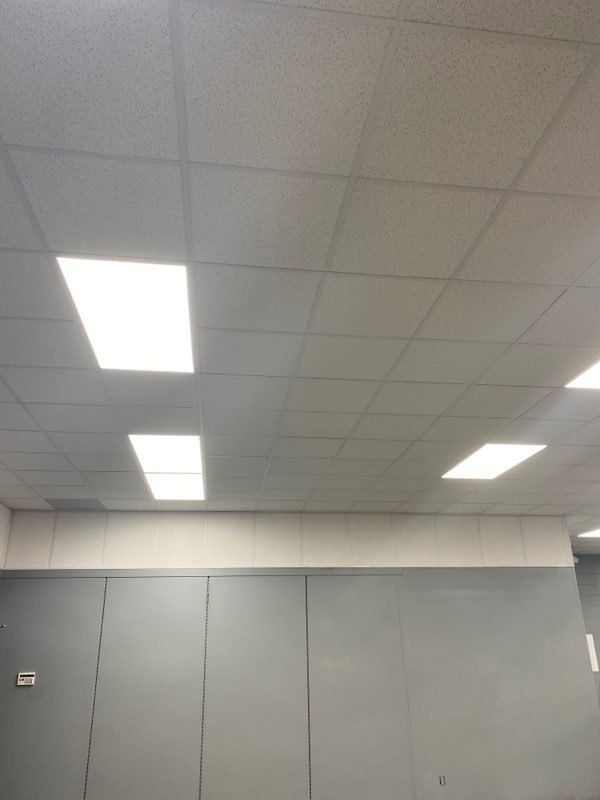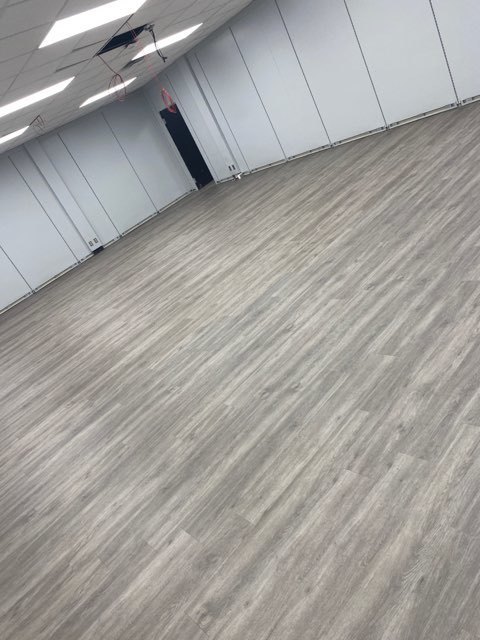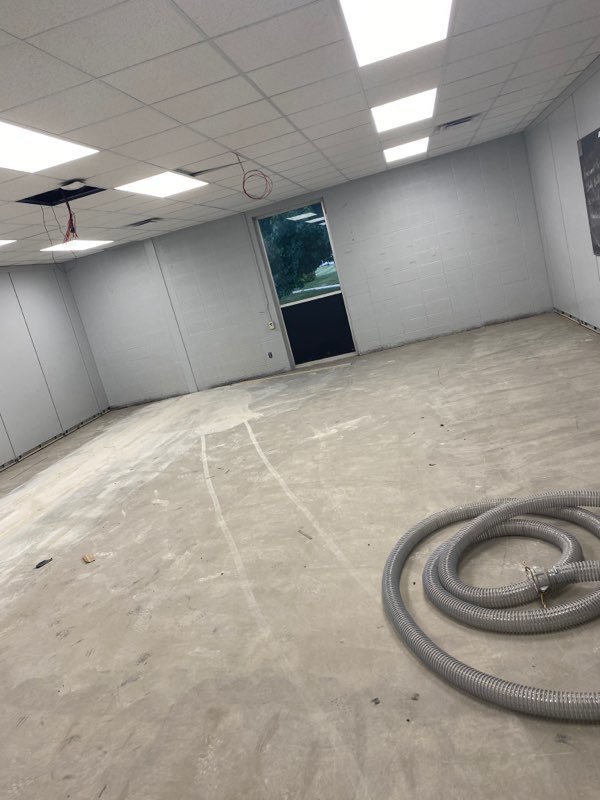 Project SHARE is coming soon! Parents can get free backpacks, school supplies, immunizations, sports physicals, health screenings, hair cuts, help with clothing and more for their students at this event. Parents can also follow the Facebook Event page for more info at
https://fb.me/e/2ym0olyII
.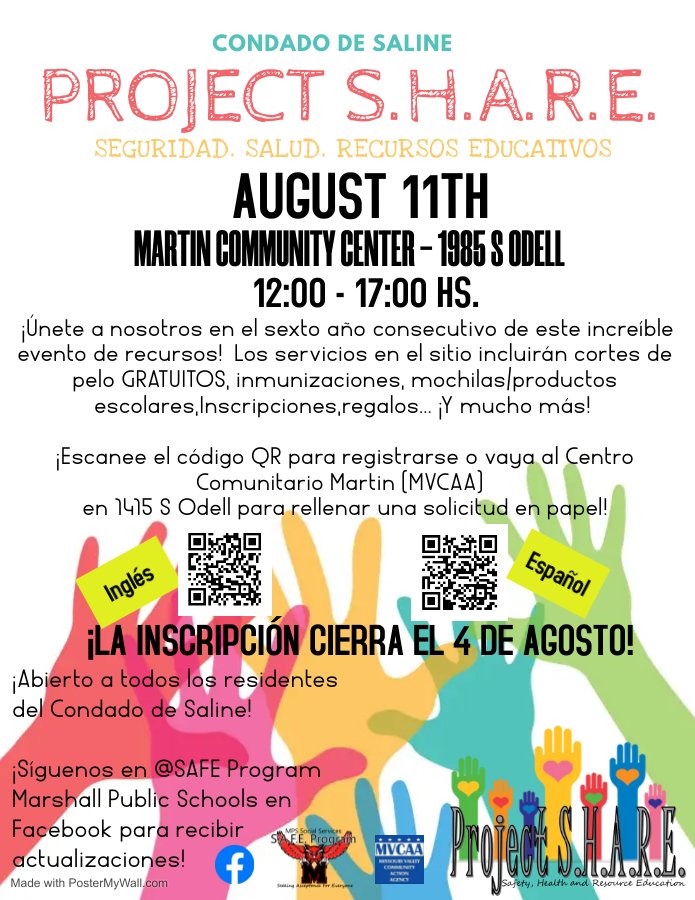 Elementary summer school is ending on Wednesday, June 29th at 1:00pm

Middle and Youth Football camp is coming soon! For more information contact Coach Verts.

Marshall High Summer School will begin on Friday, June 3, 2022, due to all administrators being out of the district at State Baseball. The summer school will take place at the SCCC from 8:00 - 11:15 and 11:45 - 3:00 (2 Sessions) Breakfast will be served daily in the MHS cafeteria from 7:30 - 7:55 and lunch will be served daily from 11:15 - 11:45 in the MHS cafeteria

Enjoy your summer!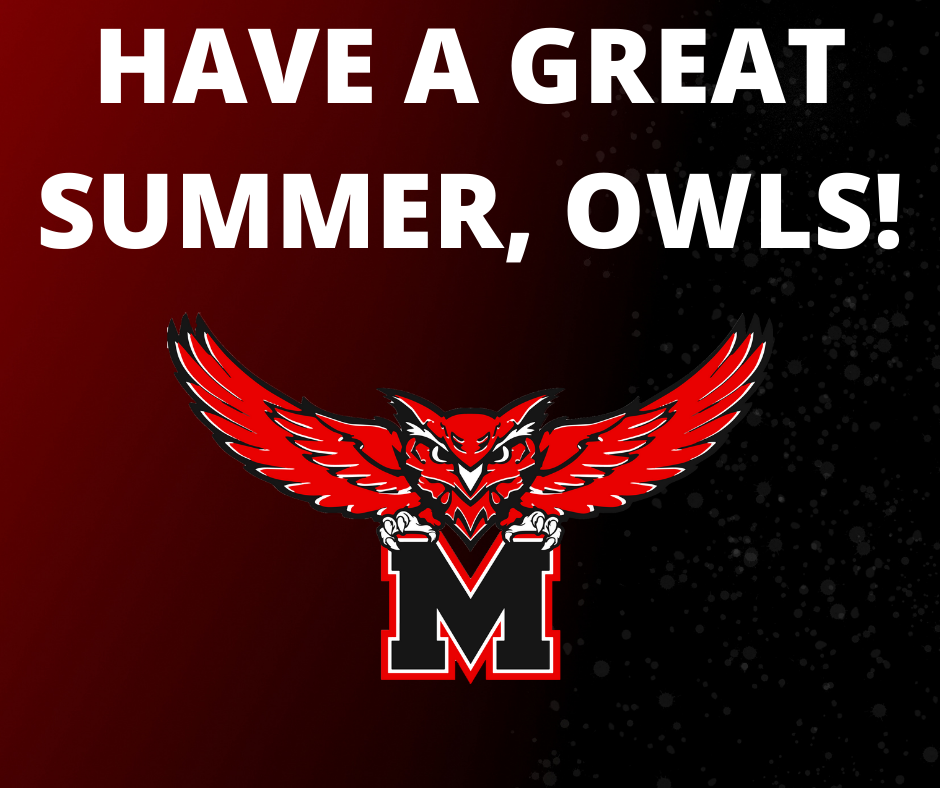 Baseball postponed

The baseball game has been postponed to tomorrow, Friday 5/27, at 5 pm. If you have already purchased tickets they will still be good for tomorrow's game. Thank you to everyone for the support!

Please join us as we congratulate Ms. Kerry Henley (Marketing / DECA Advisor) on being selected as Marshall Public Schools Teacher of the Year - SCCC. We are very fortunate to have Ms. Henley serving our students. Here commitment is second to none and our students thrive in her classes. #scccworks

Don't miss this great show by our amazing choir!

Ms. Danielle Callanan with students who aspire to be teachers some day through the SCCC Teaching Professions program. Thank you Kiwanis Club for inviting us to present to you.