The April board meeting of the Marshall Board of Education has been changed from Tuesday, April 19 to Wednesday, April 20, 6:00 p.m. at Spainhower Primary School.

Congratulations to Will Van Vactor & Xane Anderson who have earned a spot on the State Fair Community College Trapshooting Team in the fall! Nice work also to our Ag Ed. instructors, Ms. Zvacek & Ms. Roth. #scccworks

SCCC PN students and instructors attend MO League for Nursing conference.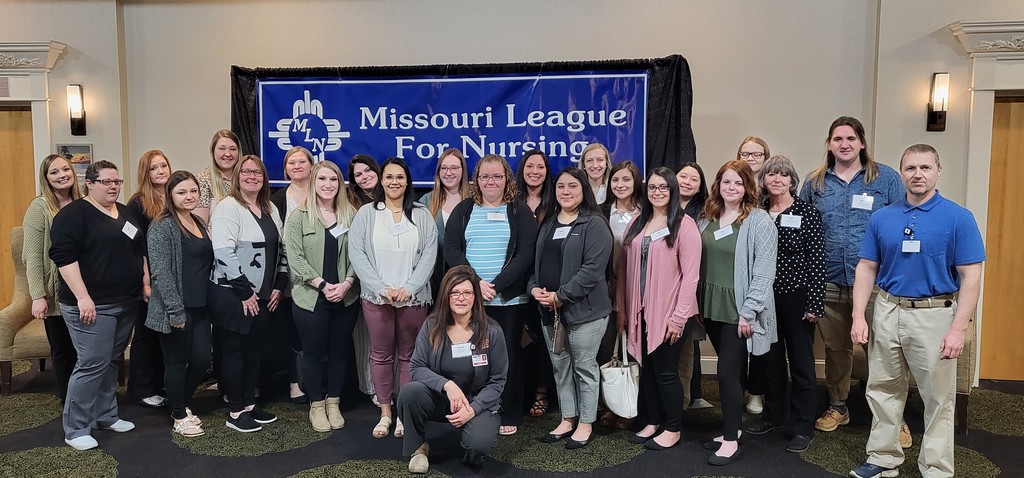 Best wishes to SCCC FBLA. Qualifiers and advisors travel to State competition next week, along with these State officers! (left, Lauren Chaney-King, VP of Communications & right, Holly Huston, VP of Membership.)

We are very proud of our PN program. Johanna Holway, on the left, is the SCCC PN Ambassador at the 9th Annual Student Convention for the Missouri League for Nursing. #SCCCWorks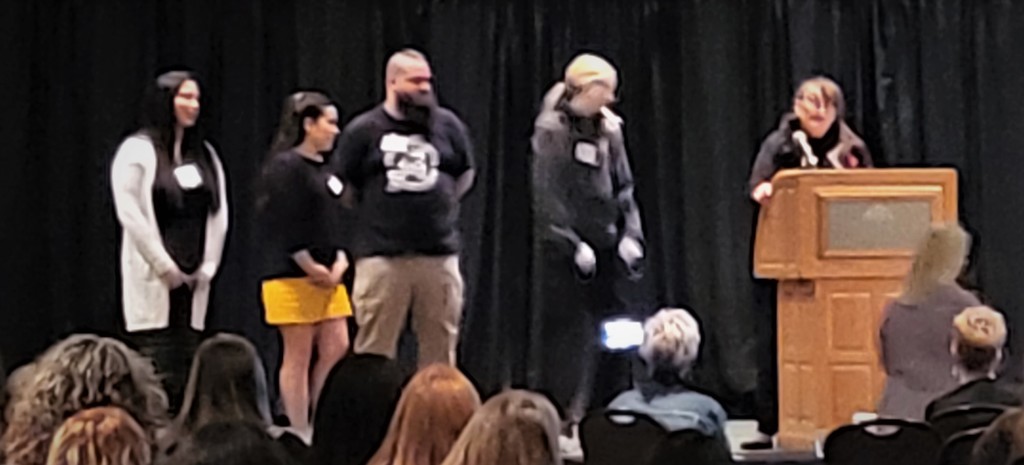 Easter Break is coming soon! Enjoy your break Owls!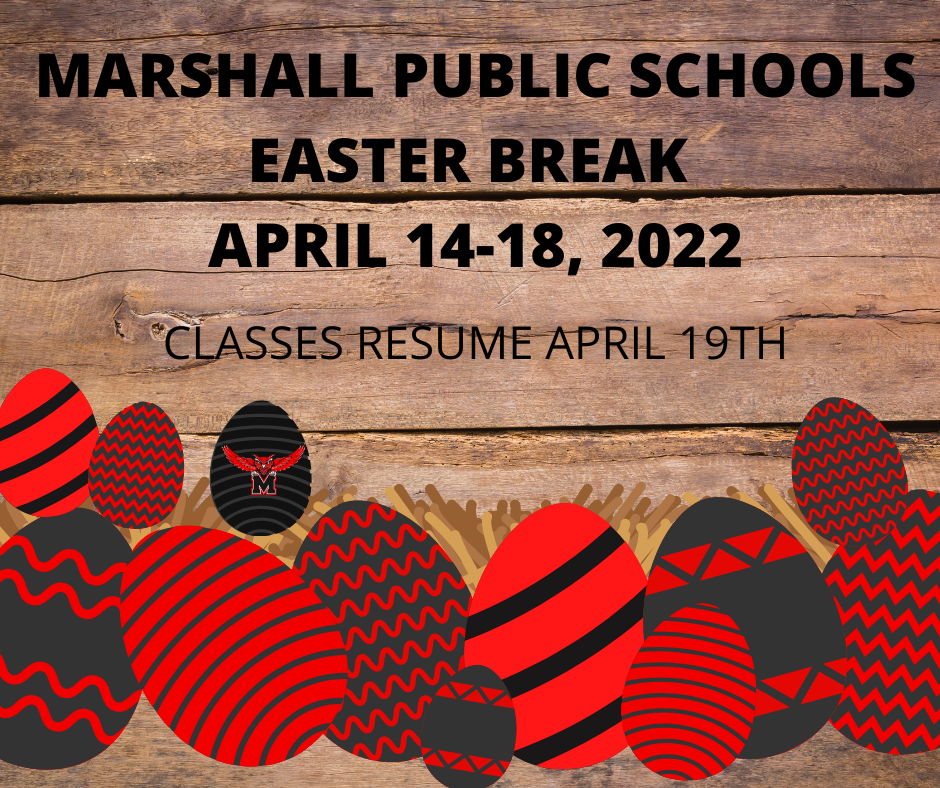 Hello Marshall Owls! Good Morning! I want to clear up any confusion about the days we've missed and what the rest of the year looks like. We WILL have our entire Easter break, April 14th - April 18th. Since we built in several hours over the required number, we only have to make up 2 days. That makes the last day of school Friday, May 27th and graduation is still May 22nd. We have so much to celebrate and be happy about! Have a great Thursday and weekend! GO OWLS!! Dr. Maher

Marshall Public Schools Kindergarten Round Up is currently open for the 2022-23 school year. Please call Spainhower Primary School at (660) 886-9066 to schedule your screening appointment.

Southeast Leaders of the Week!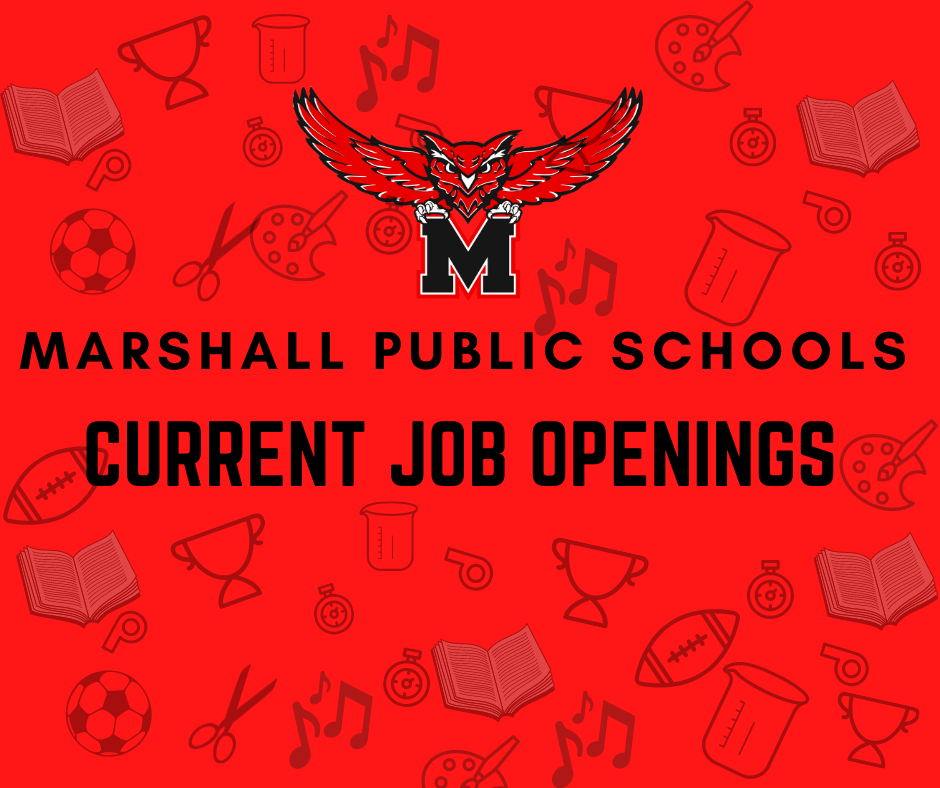 Interested in our Practical Nursing program? We accept A+ monies AND we have THOUSANDS of dollars of local scholarships you can apply for to help with tuition. Call 886-6958. Deadline to apply: April 1st.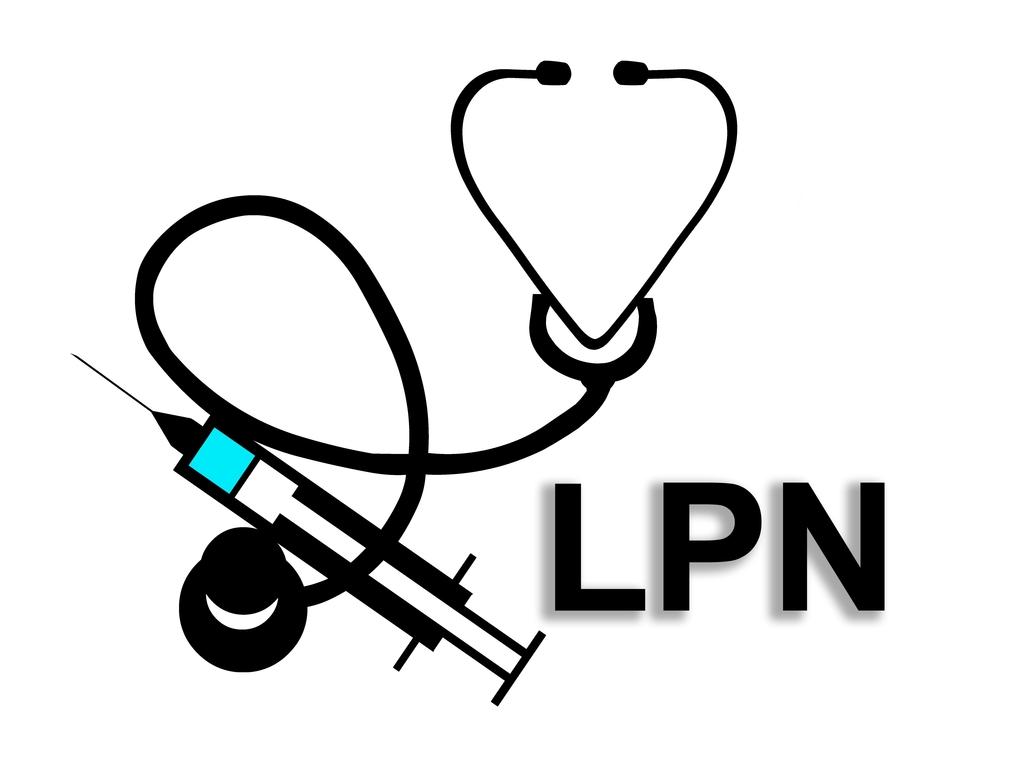 Congratulations Southeast Leaders! Habit 6- We Will Synergize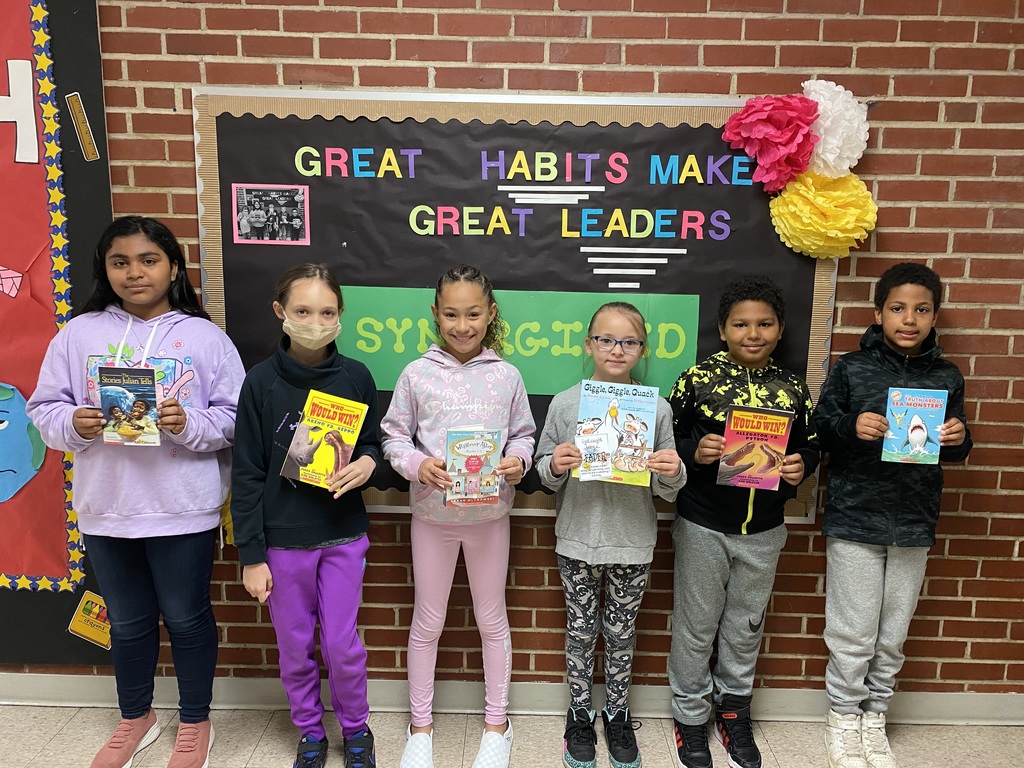 SCCC PARENTS: You may qualify to be reimbursed for expenses associated with your student acquiring specific Career & Technical Education credentials. (Think dual credit reimbursement, or CTE related equipment/clothing, professional dress etc.) The GEER II Parent Reimbursement Opportunity is here for YOU. Call 886-6958 for more information. GEER II Parent Reimbursement Opportunity
https://5il.co/17hsw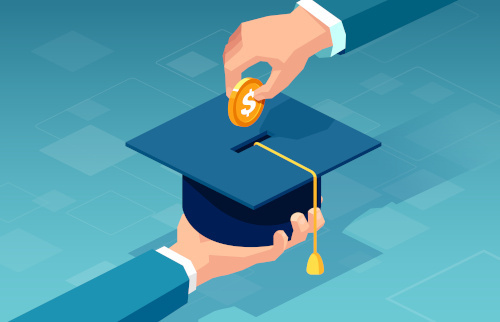 Today's Tennis match v Boonville has been postponed to 4/12.

Benton and Eastwood 3rd grade music performance is this Thursday! Come out and enjoy our fantastic young composers.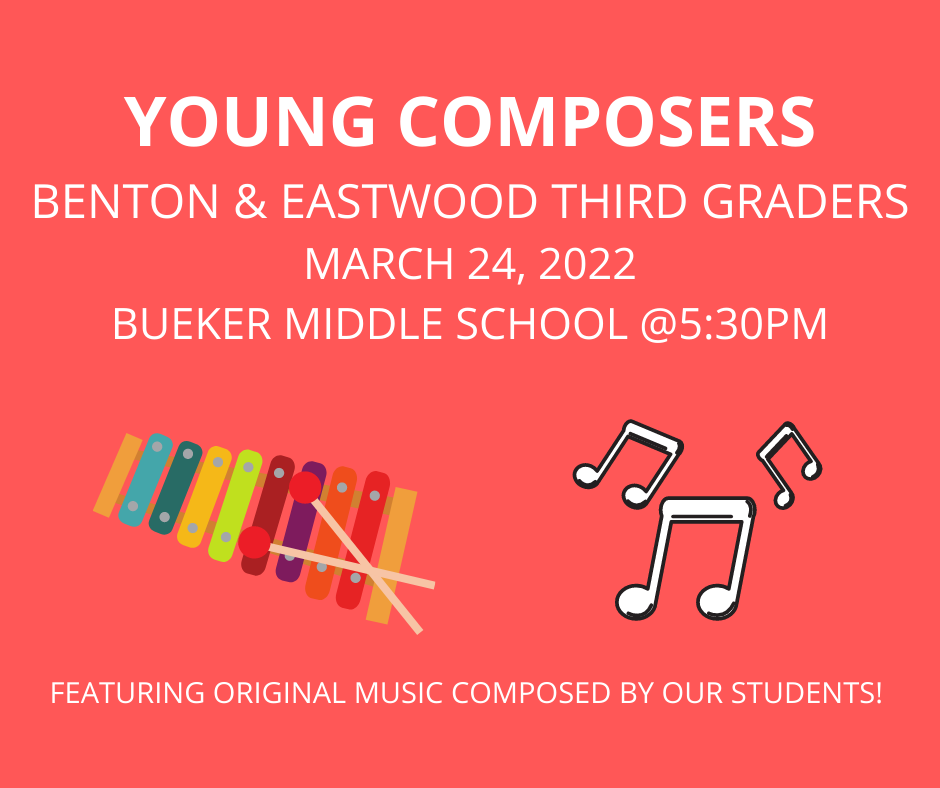 Attention Parents of 2022-23 Kindergarten Students, Kindergarten Round Up is currently open for the 2022-23 school year for Marshall Public Schools. If you have a child who will be 5 years old on or before July 31, 2022, we want to know about them! Please call Spainhower Primary School at (660) 886-9066 so we can get your child set up in our school information system and schedule them for a Kindergarten screening appointment. The following documents for new students will be required at the screening. Proof of Residency (property tax statement, legal property description, utility bill/agreement, rental agreement/receipt, or real estate contract). Proof of legal name/age (example: Birth Certificate, Legal Document, Passport, Visa) Current Immunizations Proof of guardianship court documents (if needed) You will receive an email with a parent portal username and password to be used to complete registration paperwork when online registration opens in July. If you have any questions, please contact Mandi Bolling at (660) 886-9066. Thank you!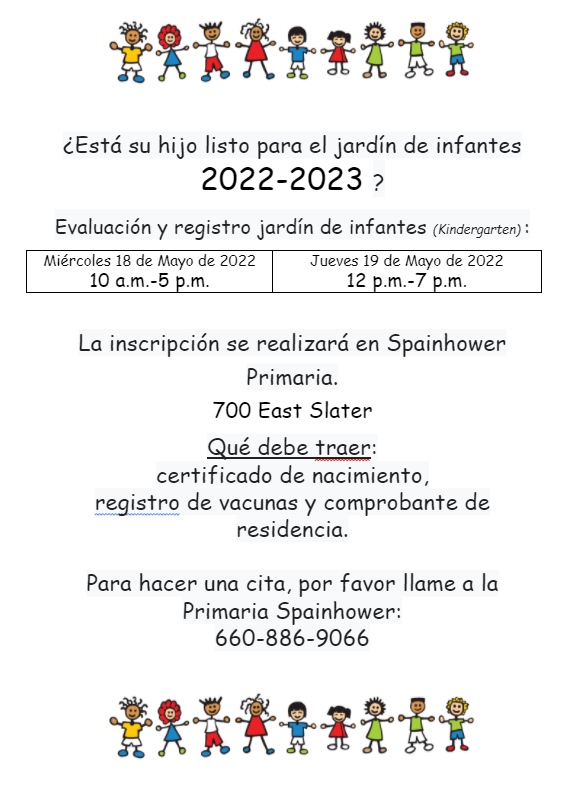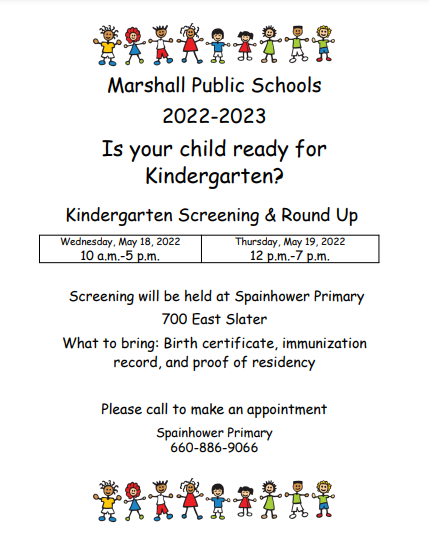 Welcome home, MHS! You have made it through a huge challenge and now can come back to where you belong. Thank you for your strength, your hard work, and your Owl Pride!! Whether you are a student or an adult, we are so happy to have you home! Dr. Maher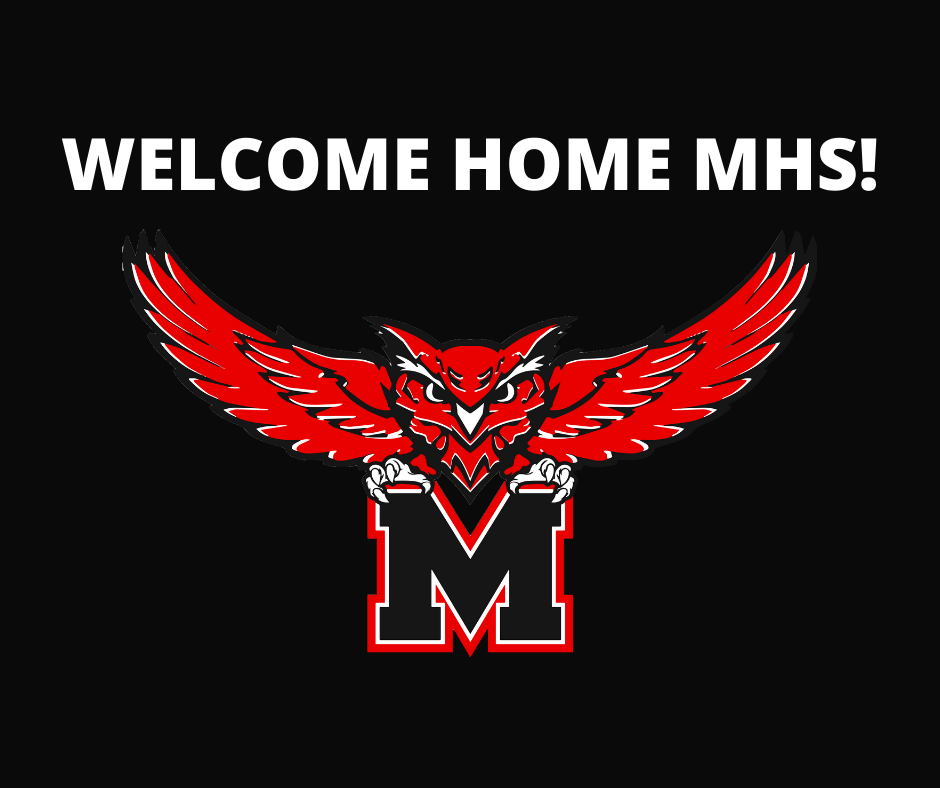 Inside work is coming along at the remodeled Practical Nursing building....AND we are accepting applications for the 2022-2023 PN class. Call 886-6958. #SCCCWorks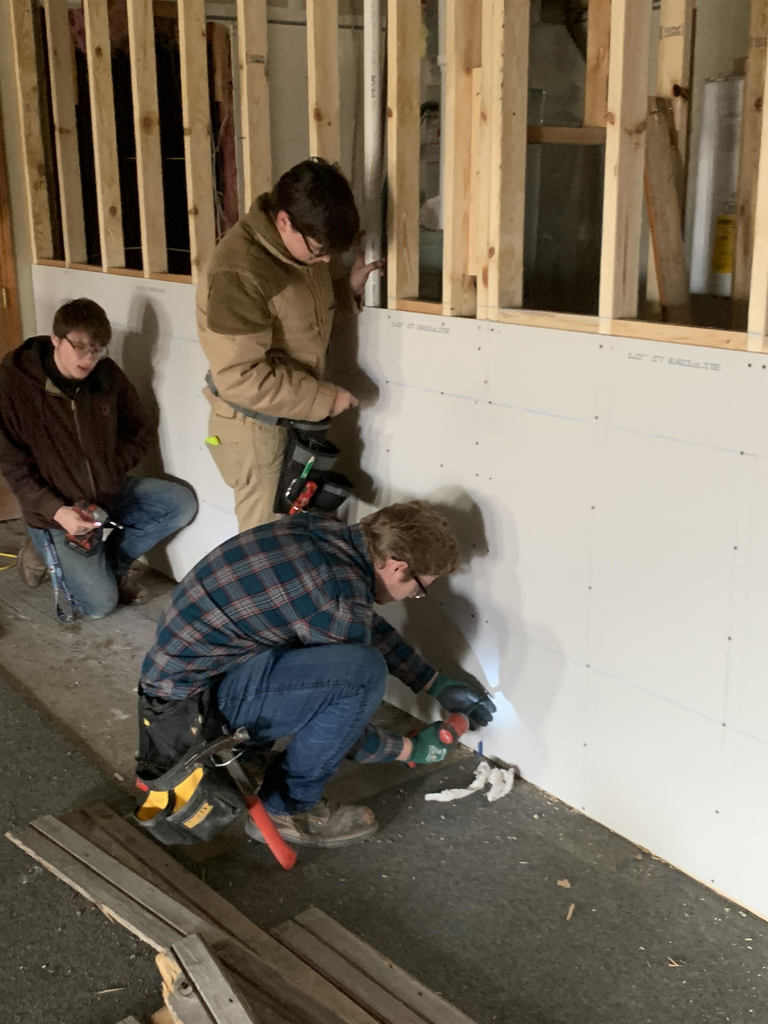 As a reminder today is the last 12:30 dismissal until the final day of school. Relax and enjoy your spring break!